Meet Fashion Illustrator Lucy Truman
Before Andy Warhol was a "pop art" painter, he drew shoes. Lots and lots of shoes. He also famously said, "we will all be world famous for 15 minutes" (or at least, he's purported to): a prediction that has eerily enough become almost true. Fashion illustrator Lucy Truman (@lucytruman_illustration) shares how she got her start, and about the people who have inspired her along the way.
State of the Art
[portfolio_slideshow id=20491 align=center width=499 click=advance thumbnailsize=40 showcaps=false]
Q: How did you get started in illustration?
I have always drawn, for as long as I can remember; in fact, since I could hold a pencil! I created and lost myself in creating art of any kind. As a child I made advent calendars, greetings cards, and little books. So becoming a professional illustrator was an evolution in itself, and is just part of me.
I have always created and lost myself in creating art.
I cannot imagine my life without drawing. You are never bored as an artist; I spend my days watching the everyday, such as people, a beautiful flower, or music videos, which spawns ideas. This is something I have always been doing, albeit not consciously. As a child you see things, but as an adult you unlearn the beauty of the world and the excitement of "seeing." Most adults loose this interest to get excited over the world we inhabit.
As an adult you unlearn the beauty of the world.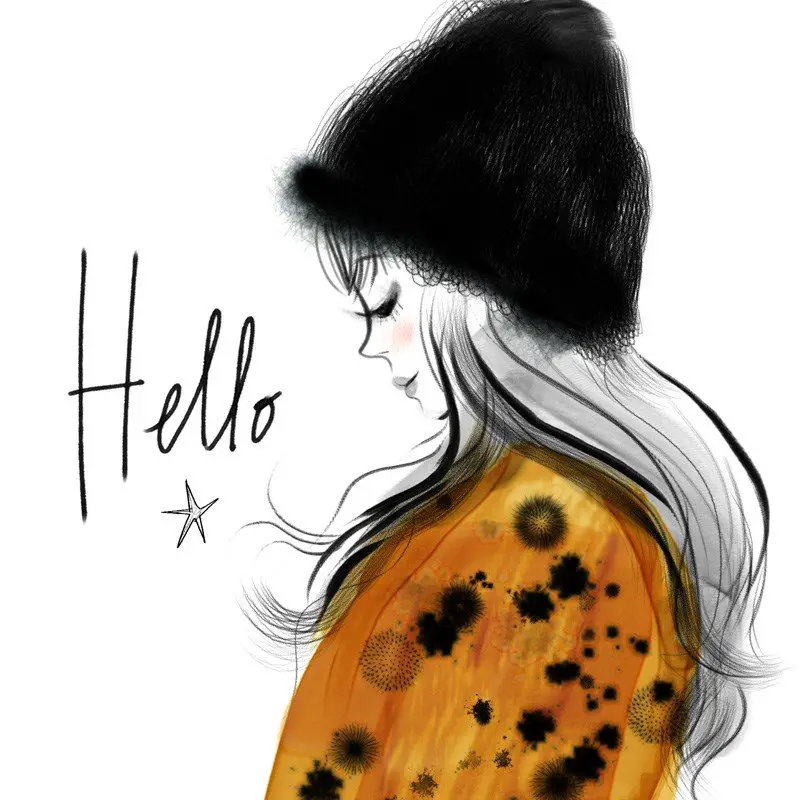 My evolution to actually use this fun pastime as a way to make money came in the traditional way, of going to art school and learning my craft through a great mentor and friend, Mario Minichiello.
I graduated with a BA hons degree in Illustration, and started to work full time as an illustrator straightaway. It was hard, but I was lucky and I have enjoyed a successful career in the business ever since.
Q: Even the cover you created for Ruby Reinvented — about a pre-teen moving to Maine — looks suspiciously Parisian. What are your personal influences? How did you get interested in fashion specifically, both as a direct subject matter, and as inspiration for other subjects for illustration?
I absolutely LOVE all things Parisian. I love the Bardot '60s look and am heavily influenced by the chic fashion of Paris; but moreover I love the scenes of Paris, such as the café culture, the beautifully unspoiled architecture, and the absolute pure origins of the sophisticated epicenter of culture.
I LOVE all things Parisian.
Like art, fashion is a big part of me. I may like to sit in my jogging pants whilst illustrating these glamorous kids and adults, but I get lost in the aspirational world of fashion. I think we all do. My day begins with looking at fashion forums, and mentally screen-grabbing the constant feed of fashion, to bank them in my brain or computer folders for another project. As a young girl I was interested in fashion, and this has never left me.
I may sit in jogging pants whilst illustrating these glamorous people.
My mum is very stylish and although she cannot draw, she has always been my muse and, more significantly, my creative advisor. She is honest, and will tell me if something is terrible. I rely upon this, to ensure the images I create are up to scratch.
Q: What was your first commercial "break" as an illustrator, and how did it come about?
My first commercial "break" is hard to recall; my story was more about working really hard. I was lucky enough to be selected to exhibit at the UK's New Designers Show, where I received interest from agents and selected New Division to represent me.
This was the lucky break I needed, and I began trading straight away with the smaller jobs, and said "yes" to everything.
I suppose the first job that really excited me was with the glossy magazines such as Marie Claire and also my advertising clients. I worked for Olay and Garnier as one of my first advertising jobs, which was very exciting as a young illustrator.
The first job that really excited me was with Marie Claire.
Q: You've been influenced by artists from Sendak to Warhol. I definitely see a bit of Warhol's shoe drawings in your work, for example. What do you take from each?
I adore Warhol, and everything he stands for. His foreseeing of our culture is truly incredible. We all are obsessed with our own image, and how we are seen by others. We live in a world under constant bombardment by pop culture, and our brains never quieten; we are a population of needy voyeurs and self promoting humans. How he saw this 50 years ago is unbelievable. I follow this world avidly through the social media, I scroll through to the fashion bloggers I consume daily in my feed.
We live in a world under constant bombardment by pop culture.
It isn't just the magic of his philosophy which inspires me, it is the beauty in his line and the illustrations he did before becoming the artist and social commentator we remember him for. Being the master of colour and the talent he had with putting minimal data in his drawings is what we all strive for in the modern style of today.
With Sendak, it is similar; his work is wonderful. For my children's portfolio I am heavily influenced by him. I love his pencil drawings. His humour in them is so prevalent. His natural ability to make things that could be scary, such as the "Wild Things," into lovable characters a child can remember and love, is something I would dream of being able to do.
Q: What has been one of your most challenging assignments?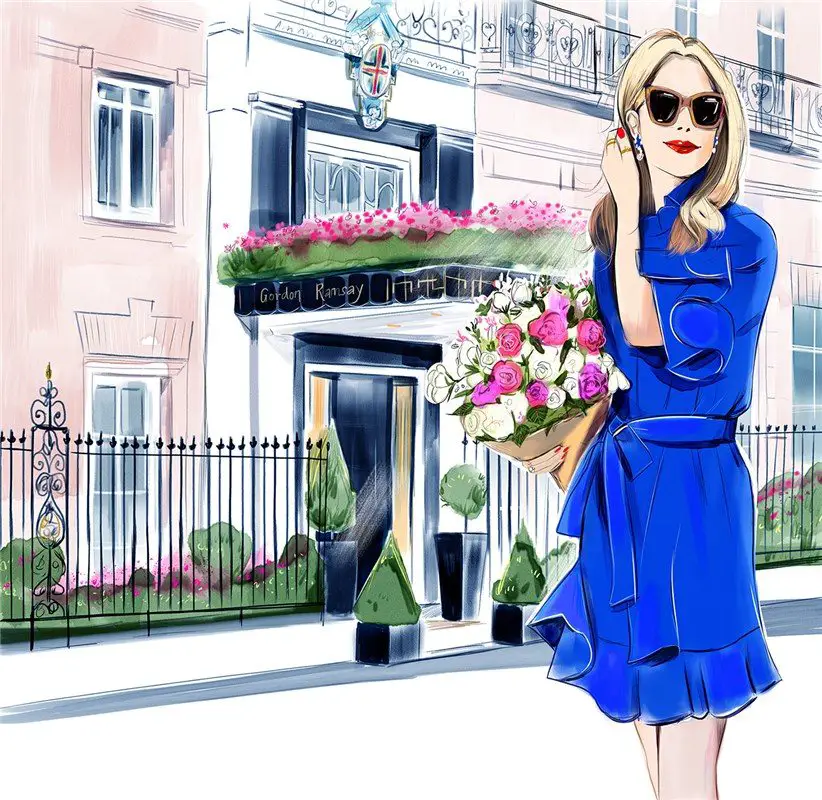 I don't know really, as it can depend on many things, such as working against a really tight deadline, or getting a character right for a children's book. Some things can come easier than others. However, the most challenging assignments are always the most enjoyable, creatively speaking. An illustrator will always welcome the challenge of the new and unexpected
Q: What advice would you give aspiring illustrators who want to make a career for themselves?
I would say, anything is possible! If you work hard, and know your craft, you can make a living out of drawing, or as my dad says, tongue in cheek, "colouring in is a great way to make money." I do let him say this because without his know-how, business acumen, and physical support, none of my dreams would have come true.
##
Learn More / Buy Postcards
www.lucytruman.com
facebook.com/iLucyT
twitter.com/iLucyT
instagram.com/lucytruman_illustration
With love,
FWO