When it comes to home décor, the choices are seemingly endless, and trying to settle on a specific interior design for your home can feel overwhelming, but it doesn't have to be this way.
When considering how you want your home's interior to look and feel, begin by creating mood boards or scrapbooks of the colours, textures, shapes, and styles that you love. You can gain inspiration from anything at all, whether it's something you see every day, like a blossom tree on your walk to work, or the colours and shapes of a particular website you visit.
Travel is also a great form of inspiration, whether it's the country you live in, one that you've visited, or somewhere that has a special connection for you. These interior design trends from around the world such as Japandi and Hygge can inspire our home interiors and help us create a space that's uniquely ours.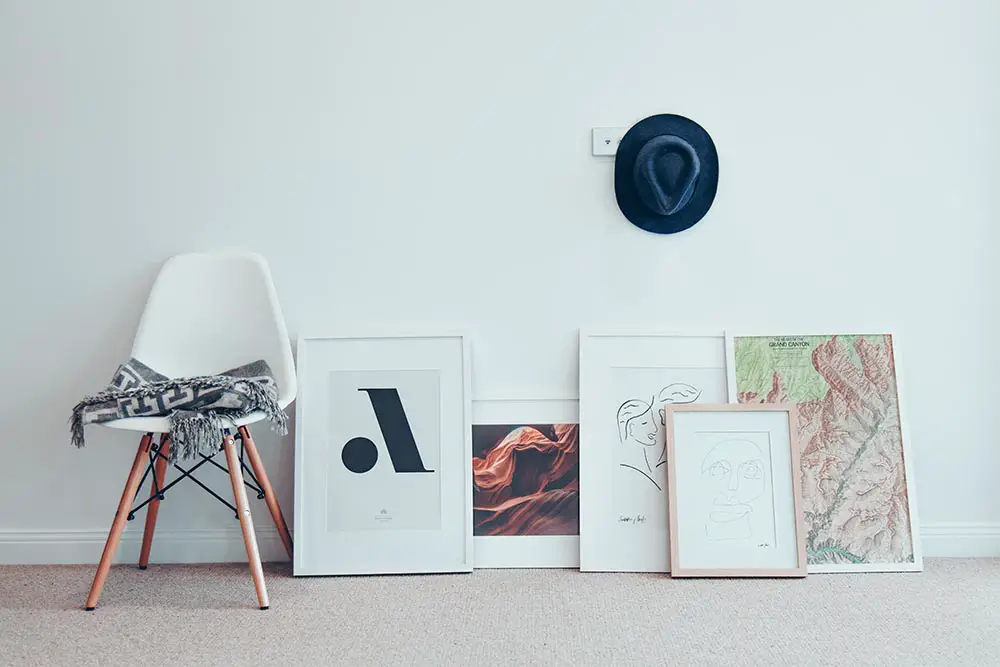 Four Décor Styles For Your Home Reno Inspiration
Here are just four popular styles of home décor that can inspire your redecoration project.
Minimalist Japanese
Japandi style is a mashup of traditional Japanese interiors and Scandinavian (or Scandi) interior design. Japandi homes aim to be both peaceful and functional with a minimalist vibe, encouraging those living in them to enjoy the simple pleasures in life.
With elements of wabi-sabi philosophy and a dash of Scandi hygge, Japandi design incorporates the use of natural materials such as wood, stone, paper, and cotton along with a neutral palette. In Scandi design this is typically lighter, whereas Japanese interiors place an emphasis on darker, earthier tones such as brown and moss green. Japandi interior design also emphasizes uncluttered interiors, clean lines, and natural light. Accessories should be functional, for example, books, vases, and teapots rather than for purely aesthetic reasons.
Indonesian Textiles
Ikat textiles originated in Indonesia and are hand woven with threads that have been dyed before the weaving process. This gives them a rich depth of colour and variation in shades and patterns. These Indonesian textiles lend themselves well to a warm, bohemian vibe and their eye-catching colours can make a room pop, while the patterns can help create a sense of movement.
When following this interior design trend, try to limit your palette to a maximum of three main colours to help keep the look cohesive and make use of different materials and textures throughout the space. You can add texture to a room using material table lamps and soft furnishings, such as rugs, cushions, throws, and curtains. Boxes and baskets made from wicker and rattan can also add layers of texture as well as being a practical storage solution.
Danish Interiors
The Danish concept of Hygge translates to mean something akin to cosiness. It's about feeling warm and happy and appreciating the simple things in life. Hygge interior design is minimalist but warm, sticking to a neutral colour palette and earthy tones helps to create a balanced atmosphere and a connection to nature.
Hygge celebrates the relationships in our lives, whether that's friends or family, so there should be a hub in every home, whether it's your dining table or a cosy den, where you can spend time enjoying the company of your favourite people.
Comfort is key so adding lots of throws and scatter cushions to a space helps to give it that real Hygge vibe. Neutral rugs made from natural materials will also help. Houseplants and flowers are often used in Hygge interior design for their health benefits and calming effects as well as their natural aesthetic. Finishing touches like scented candles and stoneware mugs can help pull the overall look together for a truly Hygge vibe.
Turkish Mix
An East-meets-West fusion, Turkish interiors are warm and inviting with an earthy and exotic flair. This can vary from rustic and relaxing to sumptuous and chic. The Turkish design trend gives a strong sense of not only place but time, with clear influence from Byzantine art and the Ottoman Empire.
Famous for its ornate, richly patterned and coloured rugs, you can also introduce Turkish mix design into your home through the use of kilim cushions. Moving away from the warmer colours, like terracotta, red and gold, you can use splashes of vivid blue, green and turquoise in your Turkish interior. Meanwhile, metal and geometric accents, silk and beads and Turkish lamps will add the finishing touches.
##