How to Launch an Online Boutique in 2021: 5 Professional Advice
Launching an online boutique can be an incredibly profitable business venture. According to Statista, the apparel and accessories online retail sector is expected to generate more than $150 billion in revenue by 2024.
Thanks to technology advancements and changes in consumer spending patterns, now even the smallest online boutiques can compete against giant corporations and earn their share of the market.
The best part is, starting an online store is very simple. You already have the tools, and the following 5 tips will help you get a general idea of how the process works.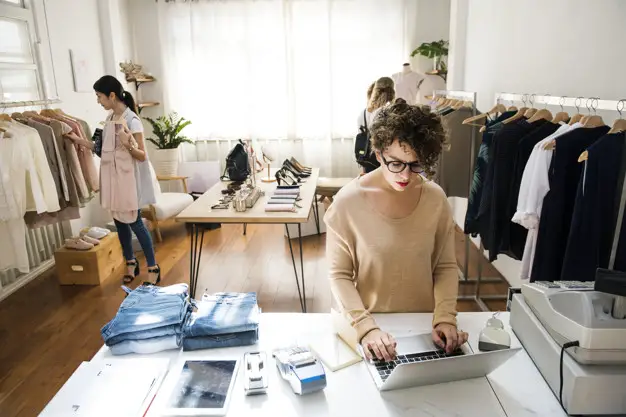 1. Create a Business Plan
If you want to increase your chances of success, you need to have a detailed business plan. However, don't fret, a detailed business plan doesn't necessarily mean it has to be lengthy.
The type of plan you need will depend on what you need it for.
For instance, if you intend to use the business plan to pitch for a loan or funding, it will need to be more elaborate and precise. But if you plan to use it as a guide to help you stay on track, you can take a more relaxed approach and write a one-page plan.
2. Choose the Platform
The next step is to decide where you want to start your online store. For instance, you might want to take advantage of the organic traffic on Amazon or Etsy?
Or maybe you want to have control over your site and the shopping experience? In that case, you can choose one of the popular eCommerce platforms like Shopify, or WooCommerce, or you can work with a web developer to create an online store from scratch.
There are upsides and downsides to each of these options, and ultimately, it all comes down to the type of products you plan to sell and how much control you want in terms of customization.
3. Purchase a Business Owners Policy
A Business Owner's Policy (BOP) is one of the most prevalent bundles for small businesses. It combines two crucial types of insurance, commercial property and general liability, into a single package that's typically cheaper than buying each of these coverages separately.
BOP insurance is specifically tailored for small businesses and allows business owners to save money by bundling two policies into one. The best thing is that you can get your business owners policy online in less than ten minutes, saving you valuable time that you can use to focus on other aspects of your business.
Depending on your coverage, it can help pay for: injuries, property damage, court and legal fees, inventory replacement, and more.
4. Develop Your Brand
Your brand will be a combination of your chosen name, your product selection, the audience you're targeting, as well as the overall look and feel of your social media platforms and website.
When choosing a name for your online boutique, be sure to find something you like. Your brand name should be cool, unique, and easy to remember. Run a search on Google to see if there already is another company with the name you're considering and if all of the registry information and trademark licensing is up to date.
You should also think about your logo and slogan. Customers like brands with captivating stories, so make sure to include that in your public profile.
Remember, your brand is everything you do, from the fonts and colors you decide to use on your site, to the type of content you post on social platforms.
5. Find the Right Suppliers
When it comes to suppliers, you should make sure to build good relationships with them since you will be working with them frequently. Some of the most important things to take into consideration when choosing suppliers include quality, level of support, and reviews.
Start by checking the quality of a supplier's product. Is it up to your store's standards? Ask for samples to get an idea of how their products look and feel.
Next, check their level of support. Do they have a point person you'll be able to speak with when necessary? What's their communication style?
Finally, look through the reviews or reach out to your network to see if anyone has previously worked with the supplier.
Final Thoughts
If you intend to start an online boutique, don't be put off by the amount of competition. As with every type of business, you want to focus on finding the right niche and getting your products in front of the right audience.
In time, you will get a knack of what sells best, polish up your operations, and learn who your best customers are. The important part is to begin and these 5 tips should be a good starting point to make your dream a reality.
##