How To Feel Happy and Confident In What You Wear
Feeling confident and happy in what you wear is something that is achieved in a number of different ways.
While some people feel confident in every single outfit they slip into, others find that feeling comfortable with their appearance is a little harder to achieve. It's completely normal to struggle to feel great all of the time, and fashion is one area that a lot of people struggle to feel competent and love how they look.
A lot of people find trying on new clothes really difficult and struggle because they don't like how part of their body looks. This can have a big impact on your relationship with fashion and your wardrobe and it can be difficult to overcome.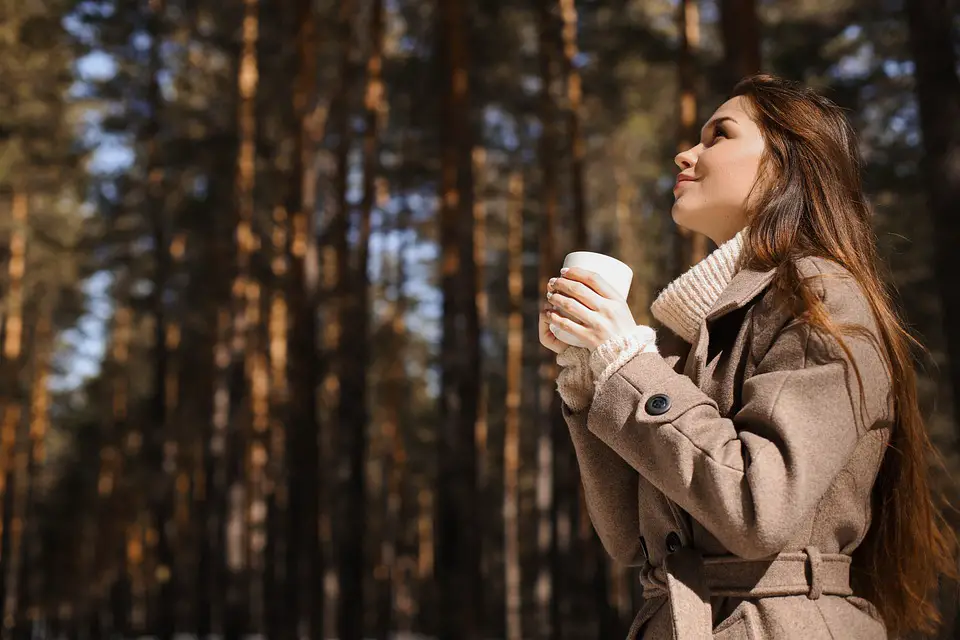 The good news is that there are steps that you can take to learn to feel happier and more confident in what you wear, it's simply a case of taking the time to understand these steps and put them into motion.
If you're struggling with feeling happy and confident in what you wear, what should your next steps be?
Get inspired
The first step to learning to love how you look in whatever you wear is to get inspired. Perhaps the problem isn't your body shape or size, perhaps it's that you don't like your sense of style? Maybe, your sense of style has changed over time and you feel like you've lost who you used to be, and because of that you're beginning to dislike what you wear and how you wear it.
A great way to get inspired when it comes to sourcing a new approach to what you wear is to utilise tools like Pinterest. Pinterest can be a great tool because it has so many different concepts on it, from mid-size style looks to plus size style looks and everything in between. You can see some amazing outfit ideas on Pinterest, so it might be worth taking the time to create an account and start building an outfit inspiration board.
You can also get inspired from people that you see on the street. Notice that someone is wearing a really cool outfit? Take note of what they're wearing and how they're wearing it. You could even – if you're feeling brave – ask them where they got the items from so that you can try recreating the look yourself.
When it comes to loving fashion, getting inspired is extremely important, so taking the time to do that is a must.
Do a wardrobe audit
The next step is to take the time to go through your wardrobe and perform a wardrobe audit. Get every item of clothing out that you own and look through every single accessory – there's no point keeping anything that does not bring you joy or happiness.
You should have an idea of the sense of style that you like from creating mood boards on Pinterest, so your next step should go through your wardrobe with that in mind. You want to look for items that you can use to recreate those looks.
What you also want to be doing is asking yourself what do I like from my wardrobe? What don't I like from my wardrobe? What do I wear? What don't I wear. Any outfit that you don't love to wear, don't hold onto it – instead donate it and update your wardrobe with something that better suits your tastes.
Speak to a personal stylist
The next step is to consider speaking to a personal stylist. If you feel like you are struggling to find the right sense of style for you, then it makes sense to book an appointment with a personal stylist to find some clothes that will meet your sense of style and make you feel as happy and confident as possible.
What's great about working with a stylist is the fact that they can help you with every aspect of your look, from sourcing pant suits for work to looking for bbw lingerie for in the bedroom, whatever you need a stylist can help.
Opt for a capsule wardrobe
When it comes to how many items of clothing you should buy and have, it's a good idea to opt for a capsule wardrobe. Capsule wardrobes allow you to stay on trend without having to break the bank replacing your entire wardrobe each season. Instead, you simply replace a few key items. Consider speaking to your personal stylist about how you can create a capsule wardrobe that's fashionable, on-trend and meets your style goals.
As a rule of thumb, a capsule wardrobe normally contains a number of key items that can be teamed with a number of basic items to create various looks.
So, for instance, some capsule wardrobe must-haves could be a pair of black jeans, a pair of blue jeans, a black pinafore dress, a blue denim pinafore dress, and a couple of skirts. You can then buy a number of tops, jumpers, pairs of tights, and shoes that you can mix and match with the key items to create a number of different looks.
Separate feelings from your body about feelings about style
It's easy to project body shape and size issues onto your wardrobe, but that should be a step that you try to avoid taking. Many people struggle with body image related issues and can find it really difficult to try on clothes and love how they look in them. When you don't feel confident about your body shape it's hard to feel confident about any fashion choices, but aim to separate the two.
When looking at yourself wearing a new outfit, don't think about how your body looks in that outfit. Instead, consider whether that look is smart, stylish and on-trend for the season. It might seem like a strange tactic but by doing this you can ensure that you're dressing for the seasons and not dressing to meet your body type.
There you have it, a guide to how you can feel happier and more confident in what you wear. Hopefully, the tips and advice above will help you to feel better about your clothing choices, and will help to give your confidence a boost.
##