Style is more than just the clothes on your back. Style is a way of life. From where you live, how you live, what you eat, what you drive, and how you think, style is everywhere all at once.
Many people feel that when they show up to an event what they are wearing says everything about who they are, but in reality it's just a nod towards your taste. Here is how to show up in style everytime and put the focus on who you are 100%.
Your Car
What you drive says everything about who you are before anyone can actually see you. A certain brand of car like BMW or Mercedes-Benz says you are luxurious. A Tesla will tell the world that you not only have some extra change in your pocket, but you are also doing your part for the environment.
Choose a car that adds to your style and says something about your personality. A vintage car like a Corvette with C4 Corvette coilovers shows that you have a flare for high quality cars with a hint of modern convenience. Show up in a car that will make heads turn and pique everyone's interests.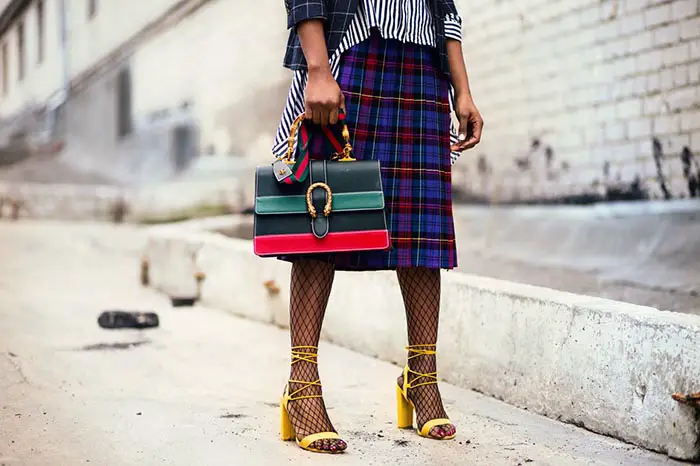 Your Mindset
Your mindset will give off an energy that can only be felt instead of seen. Having a firm and fearless mindset will make people want to talk to you more and will make people notice you more. Self-confidence is said to be one of the most attractive qualities in a person. When someone is self-confident those around them feel safe and taken care of.
A confident person will know how to start and lead a conversation. A confident person also makes decisions well and makes them relatively fast, which puts others at ease and brings out the best in those people. Check your mindset before you get out of your car and make sure you are giving the world the very best version of yourself.
Your Energy
Energy is so important. If you are feeling and giving off the vibe that you are erratic, unsure, and on edge, people will shy away from you. When you are feeling even keeled and ready to mingle, you will be the most stylish person in the room. Have a calming effect on people and they will want to stand next to you to simply feel at ease.
No one shows up to a large gathering or event and feels as if it's just another day of taking a walk in the park. Everyone feels a bit scattered at these things because everyone wants to make a good impression. Do a little meditation beforehand and center yourself. Remind yourself that you are putting your best self forward so there is nothing to worry about.
Your Statement Piece
When you are constructing your perfect outfit, give yourself a statement piece to go along with it. Whether it's a pin or broach, a watch, necklace, ring, or hair accessory, if you have something that people will love when they see it, they are not only going to want to know more about your style, but they are going to want to know more about you.
A statement piece should also have a great story to go along with it so that people can also learn more about your personality, your life, and who you genuinely are as a person. This one piece of flair to your wardrobe will give you the opportunity to show off your fashion style as well as the style you have established for yourself as a person.
Your Attention Span
If you have a short attention span, make sure you know how to get yourself out of conversations and situations fast. If you can maintain your attention span for a longer period of time, this can work to your advantage. When you can stay focused in a social situation and give the person talking your utmost attention, you are going to win over a lot of people.
We live in a time where everyone is distracted and when people are talking others are constantly looking around the room looking for a specific person or they are simply not interested in what the other person is saying. When you are stylish, you are going to only care about the people you are socializing with. That makes you appear more caring, more engaged, and someone other people love to be around.
Your Fashion Style
Yes, fashion is part of your overall style, and make sure you are looking as flawless as possible before you leave your house. It doesn't take as long as you might think to ensure your hair is how you want it to look and your outfit fits well and is matched perfectly. Taking just a few extra minutes to put yourself together properly will say volumes when you are socializing.
If you look sloppy, others may judge you and not want to get to know you. That can cause you to miss out on some good opportunities. You may also be thinking that you don't want those kinds of judgemental people in your life, which is true, but at the same time, you want the world to know that you care about yourself. Give off a good impression and look your best.
Your Speaking Skills
Speak well and everyone will care what you have to say. Take the time to know what is going on in the world and who important people are. Always read, and always know a few facts about a few different things so that you can be involved in any conversation. You don't have to sound like a genius, but sound well-informed and others will want to talk to you more and know your opinions.
Never back down, always be strong, and let the world know that you are someone whose style is more than just what they wear. Let them know you are the kind of person who always shows up with their own unique style that is very much the envy of everyone.