The runway of New York Fashion Week is a place where you can now see puffy jackets and trail running shoes, and like music, the fashion world pulls inspiration from unexpected places.
Fashion and the outdoor world have always shared some similarities. Both are symbols of status and wealth. High fashion is expensive, and new fashions are only worn by the wealthy and famous. What someone wears acts as an outward statement of their status in society.
Outdoor recreation is the same in that it denotes having the financial resources and the free time to pursue these activities. Wearing a puffy jacket and hiking boots around town is a symbol that you have a certain level of success, even if you aren't aware of it.
The melding of high fashion and outdoor apparel isn't a new phenomenon either, but over the last few years, it has accelerated to a level we haven't seen before.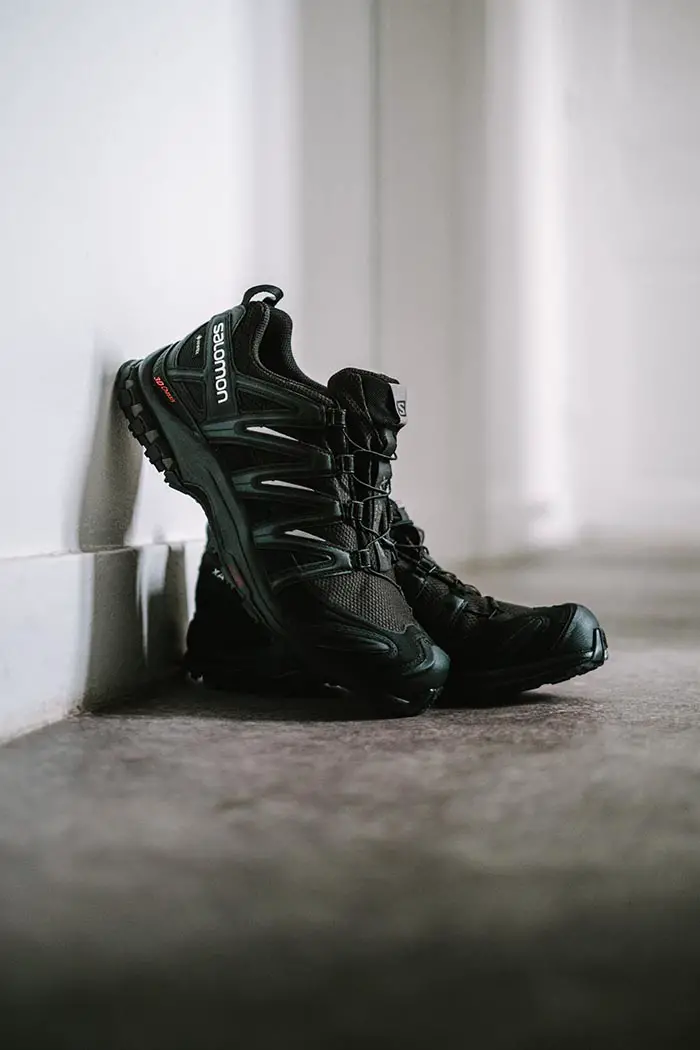 History of High Fashion and the Outdoors
From tan safari suits with pith hats to woolen trousers and tweed jackets of the early mountaineers, practical outdoor clothing has eventually shown up on the runways of New York and the pages of fashion magazines. This has been going on as far back as the early 1900s.
The fashion world takes inspiration and puts its own twist on it, often making it much less practical. But even if the outdoor-inspired outfits lack the practicality of the originals, it is clear to see where the ideas came from.
Like most things in the fashion world, outdoor influences come in cycles. We are currently at the peak of another outdoor-influenced period, with things like trail running shoes and Gore-tex shells seen in the fashion shows of haute couture brands.
Like with the music industry, the internet has removed a lot of the gatekeepers of high fashion. You don't need your clothing to be picked by the editor of a fashion magazine to be seen anymore. Having a fashion icon or celebrity wearing your gear in an Instagram photo, from Salomon trail running shoes to Arcteryx jackets, is enough to create a buzz that can cross the lines from the outdoor world to the fashion scene.
Salomon Becomes Accidentally Cool
About ten years ago, the Salomon trail running shoes started to show up on the feet of fashion designers. The ski company that started in 1947 had created trail running and hiking footwear with a futuristic look.
That wasn't the goal, but form follows function, so if they wanted to maximize performance and modern materials, they had to develop new construction techniques. They were made to be used in the backcountry, more at home setting up your tent than strolling the catwalk, but in the fashion sense, they went viral.
This led to shoes with a non-traditional look that caught the eye of several fashion designers. It didn't hurt that the shoes were comfortable and functional. When people like Ralph Lauren and top magazine editors are seen wearing your shoes, people take notice.
This foot in the door opened the way to collaborations with fashion brands. The Black Collection, with its stealthy black-on-black designs, was soon seen on the runways of Paris and on the feet of stars.
Rather than go for the retro styles of a Northface or Patagonia, Salomon went for a dystopian futuristic look that melded perfectly with the cutting-edge construction of their shoes. From the non-tying Quick Lace to their no-stitch welded construction, you have a line of shoes that look like science fiction while being practical for everyday use.
Now you will see Rihanna rocking Salomon Speed Cross in place of more established fashion sneakers. What started as a tool for the mountains is seen on the feet of people in New York and Paris who are never planning to take a step into the dirt.
The Power Of Identity
Another thing the outdoor business and high fashion share is the utility of displaying people's identities. Like tattoos and hairstyles, our fashion choices are a way to make us stand out as individuals while at the same time showing what tribe we belong to.
Humans have a unique need to be seen as individuals while also wanting to fit into their chosen group. This dichotomy is a big part of the fashion industry. On the one hand, people don't want to feel they are in uniform, but they also don't want their fashion choices to be so chaotic they seem to lack a clear vision of who they are.
If you are heading through the airport and you see a Patagonia fleece or the Arcteryx logo, there is a good chance that that person is an outdoor adventurer. Just like the fans of a band wear the t-shirt to tell the world who they are, outdoors people where hiking boots around town not just because they are comfortable but to show who they are.
When you see a person wearing a Miguel's Pizza t-shirt, you won't think anything of it unless you are a rock climber. Then you know that that person has probably gone climbing at the Red River Gorge and stayed at Miguel's, a pizza shop that hosts rock climbers in their campground behind the restaurant.
Fashion has a similar draw with people looking for styles that speak to who they are or, more importantly, who they want to be. Fashion is very aspirational, with many people wearing clothing that they feel shows the lifestyle they want to live.
The pandemic has changed many people's priorities, with outdoor recreation growing to an all-time high. Fashion companies were quick to seize on this trend. Business casual styles have relaxed and have a heavy outdoor influence.
Style
Most outdoor clothing was created to solve a problem, whether staying warm and dry or being able to move well. The final look is often a result of these design aims. From tight leggings that wick moisture to tapered-fit puffy jackets to be layered under shell jackets, these looks have been co-opted by the fashion industry and put out as stylish.
Base layer leggings have been rebranded as yoga pants and are a staple in most women's wardrobes. The classic rain poncho used by backpackers for decades has morphed into stylish capes worn by models on the runway of fashion week.
Sometimes it is fashion brands take inspiration from outdoor wear, and other times it is the actual gear itself that becomes cool.
Brands like Canada Goose and Arcteryx make clothing for harsh climates and challenging activities, but most of their sales are to urban professionals whose most demanding need is to stay warm and dry while waiting for the train to work. A less robust parka would do the job, but the combination of quality and style has hit a nerve with fashion-forward people.
Partnerships
While a lot of the outdoor style in the fashion world is either directly in the brands being used in fashion shows or inspiring fashion companies, there is the third path which is collaborations between outdoor brands and fashion designers.
From Alex Honnold's tuxedo at the Oscar's being a partnership between The Northface and designer Mona Al-Shaalan to Salomon's collaboration with Boris Bidjan Saberi, outdoor brands aren't just waiting for fashion to adopt them but actively working with them.
Outdoor adventure is cool, fun, and very current, so many fashion brands want to get on the bandwagon.
The Bottom Line
The world of high fashion has often looked to niche outdoor pursuits for inspiration. It isn't surprising since many of the pursuits they are looking to are cool. Mountaineering, trail running, thru-hiking, and rock climbing are all seen as avenues of freedom.
In fact, rock climbing has become the new golf, with many urban professionals spending their free time at the crags or climbing gym. With this trend, it isn't surprising to see fashion aimed at them take on a more outdoor adventurer feel.
With changing times, the fashion industry is keeping its eye on what is hot and how it can incorporate it into the next season's fashion. Outdoor-oriented clothing and brands happen to be one of the current influences.
##