Gift Guide for Your Sister (And For Yourself)
The first thing I learned about having a younger sister is that you have to buy two of everything. So in the spirit of the season, here are some gifts your sister is sure to love. And to stop any temptation of stealing hers, just go ahead and get yourself one, too.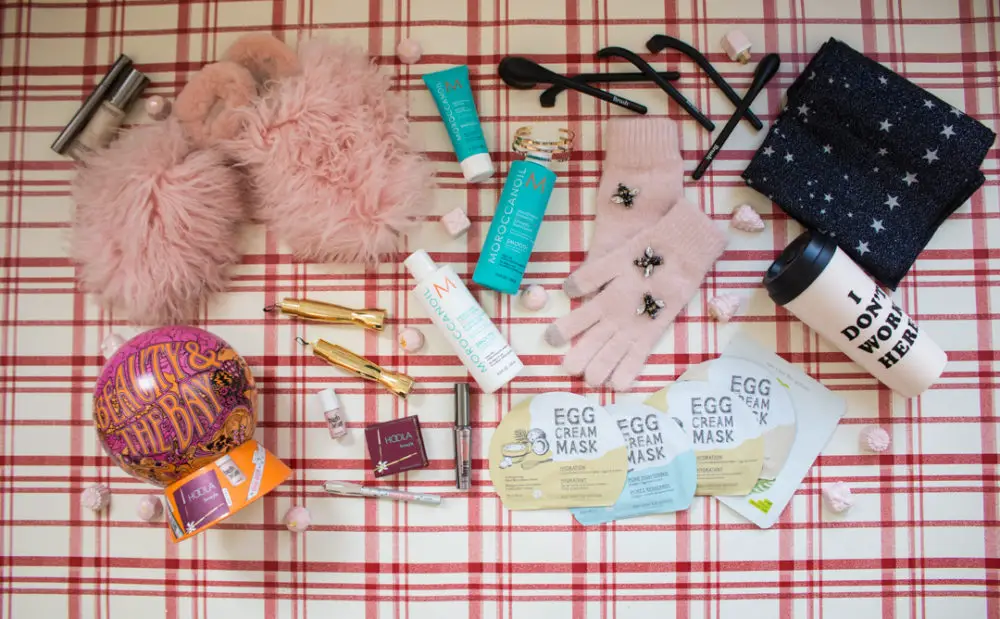 Juice Beauty has the best mascara and primer, which I know will be gentle on my sister's skin, yet will work wonders. Sisters need to make sure that their sisters are using the best brushes out there, and Brushcraft has you covered.
These fluffy Ugg slippers are so cute, I can barely get enough of these pink slides. What else could a sister ask for?
First of all, Benefit always the coolest packaging. When they launched this Beauty & the Bay set complete with their Hoola bronzer, my favorite mascara in the world, and so many other fun goodies, I instantly knew my sister would love it.
Even though my younger sister has the most gorgeous hair in the world, which makes me so jealous, I always like to give her quality products like this set from Moroccan Oil.
Mantra Bands has these bracelets with fun sayings like "soul sister" that are the easiest gifts for your own sister (or even your boyfriend's sisters … even if he has 4).
For the perfect sister-bonding night, you have to have a seriously powerful face mask like this set from Too Cool for School. Maggie Louie Confections has delicious hand-painted pink chocolate truffles that will get you through any binge-movie marathon.
Cozy winter accessories are always a great sister gift, especially a shimmery star covered scarf from Kate Spade and a bumble bee-adorned pair of tech-friendly gloves from Anthropologie. Keep their coffee warm with this mug made for non-morning people from ban.do.
##