Customize Your Look With These Eleven Essential Strats
Looking to unlock your best look, but having a hard time finding what's really "you?" If you're not finding your style elsewhere, it might be time to make it yourself.
This can include putting together your own look or even customizing your own clothes. Whatever works for you, these suggestions can help you get there.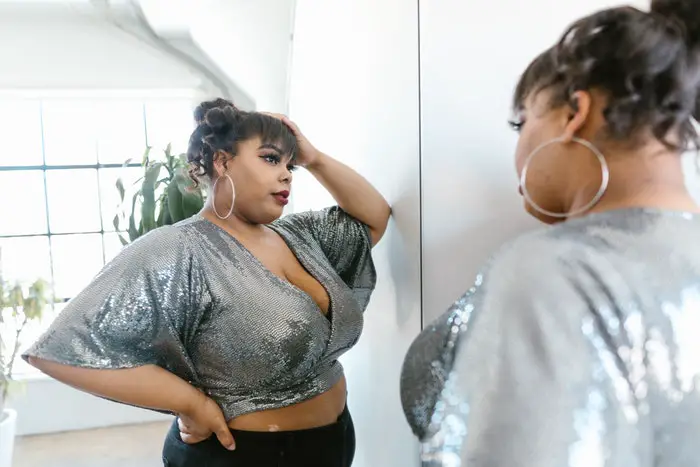 Learn how to style it
You don't necessarily need to get the scissors or the needles out to change the look of the garments that you're wearing. Sometimes, the right combination of items and different ways of wearing one piece can make all of the difference. To that end, learning how to style some of the more versatile items in your arsenal can make a big difference. For instance, there are tons of ways to style a sundress, using items like a belt, scarf, or even pants to change how it fits your body. Learn how to style more of your items and you can find yourself wearing brand new combinations with them and reaching totally new looks. Of course, not all items are quite as versatile as that, but there are other options to open them up, too.
Put your name on it
It's not a style that's as common as it used to be, but if you want an item to feel a little more personal, then what better way than to put your own name on it? Labeling items with your own name, or monogramming them can help you stamp your own identity on them. It's more than just a way to identify which items belong to you (which isn't really how monogramming is used), it's a way of having your own personal brand proudly sealed into your look. It betrays a certain kind of self-confidence that can help you feel much more invested in the items that you wear. A little affirmation in clothing form can go a long way.
Sew some flavor to them
You don't need a sewing machine for every single type of sewing project. Sometimes, a needle can be just fine. This is especially the case if you want to sew some extras onto your clothes. You can sew all types of items to your clothes, but few are quite as wide-ranging in their look as a ribbon. There are tons of ways to use ribbons in your outfits, whether to give them a little flourish, to add some color to a more monotonous piece, or even to use the ribbon to tie a seam in the clothes. Of course, some practice is recommended, as sewing jobs can look a little amateur if you haven't tried them out a few times. If you're already quite crafty with a needle, then you should be fine, however.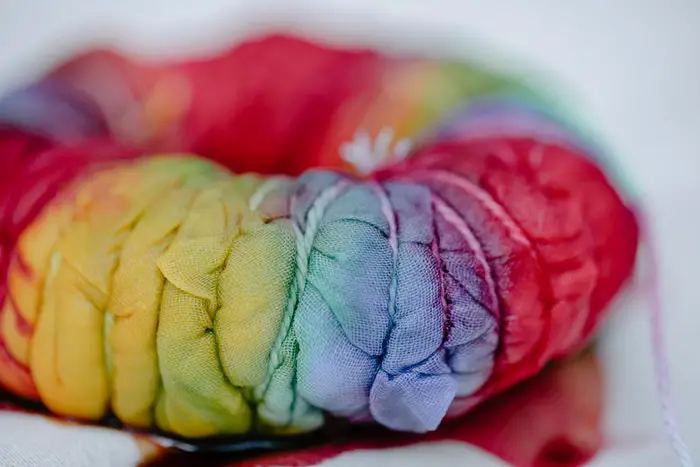 Time to dye
If you're ever sick of a piece of clothing and you're thinking about tossing it or donating it, then why not see if you can get some use of it before you do that? Would you be more inclined to keep it if, for instance, it was in a different color? Upcycling clothes that you're getting sick of can help you create bold new looks for yourself and to foster an even greater appreciation for that piece of clothing. Dying can be a tricky subject, with your options changing depending on whether you're dyeing natural or synthetic fabrics. However, for some fabrics, you can even make your own dyes at home so that you don't have to rely on expensive and chemical-filled textile dyes found in stores.
Add the designs you love best
Perhaps you have a certain design or graphic that you would love to see added to a piece of clothing. There are a few different ways to go about it, such as by printing on t-shirts and other garments, or even by sewing patches with that design into your clothing. These can be perfectly valid for some items of clothing. However, finding customer embroidery near you can help you choose designs to add to a much wider range of garments and in much higher quality than your standard print job as well. You need to make sure that you find an embroidery provider that's willing to take on individual projects, however, as a lot of them do only cater to clients that want bulk orders so it pays to find a flexible provider.
Cut away at them
Adding to your garments isn't the only way to change them around, of course. There are a lot of different ways to cut away at your clothes to completely change their style. One of the easiest ways is to cut a pair of pants, a dress, or a shirt to make it shorter, or to turn a t-shirt into a crop top. Just make sure that you fix the new hem or seams of whatever items you cut. You can't leave them as is or they're going to look amateurish and they're also going to become a lot more likely to unravel as you wear them. Of course, there's also the age-old tradition of cutting slits in your denim garments to give them that more distressed look that's so popular.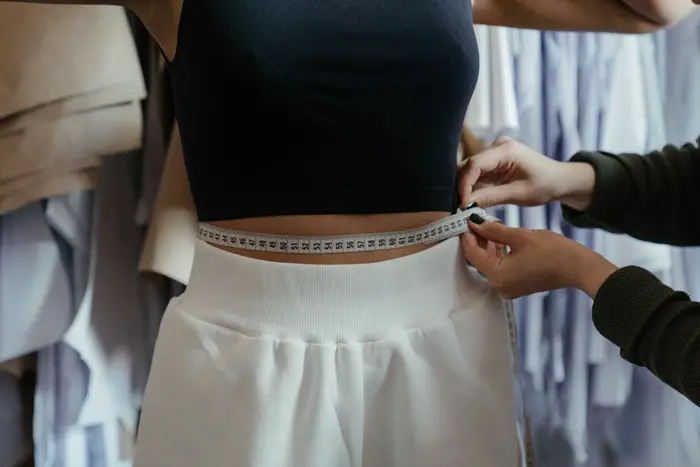 Get them fitted for you
One of the most important aspects of any garment is to make sure that it fits your body with no problems or questions. If you feel like you have a piece of clothing that isn't exactly hitting your body right, aside from learning what garments best suit your body type, you can look at how to fit them. For instance, with a little sewing work, it doesn't have to be too hard to fit a blouse on your body. There are plenty of tutorials on the net for fitting other garments, too.
Choose what fits your natural style
Aside from fitting individual garments to you and your style a little better, it's also important to find the looks that fit your natural beauty. Identifying your best features and dressing to enhance them is one such method of doing that. There are plenty of guides about finding clothes based on your body type. You don't necessarily need to treat these guides as the do's and don'ts of how you dress, but they can definitely offer some good advice on how to accentuate parts of your body that are more flattering. Similarly, there are plenty of guides that can help you choose clothing palettes based on your natural coloration, including your skin, hair, and eyes. Once again, these guides don't have to be restrictive, but they can be good at signposting you towards some more flattering choices.
Find your signature accessory
You don't need to do a lot of work to style your pieces to give yourself a look that's uniquely you, however. The art of fashion lies in combination, more than anything. Not that this means you have to go with layer upon layer. Sometimes, all it takes is one accessory. A signature accessory is something that you can keep as a consistent, recurring factor between looks, whether it's a hat, bag, watch, a pair of shades, or something entirely different. You don't need to wear it with every single outfit that you choose, of course, but it can be one way to make your whole wardrobe have a style that's a little more distinctly you.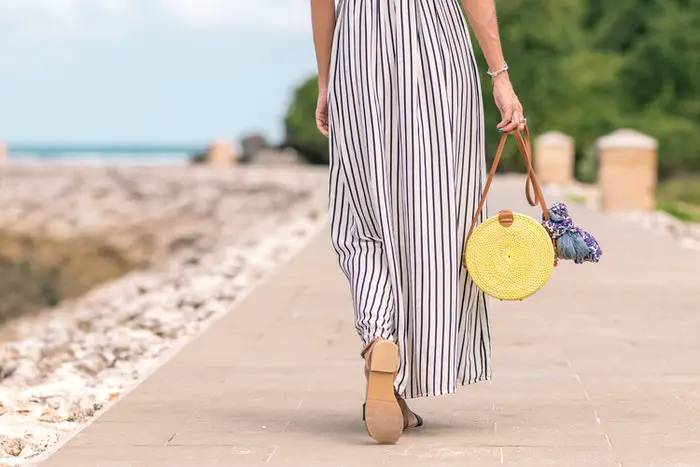 Go bespoke with your accessories
Whether you make it your signature accessory or you simply choose to wear it with certain kinds of outfits, you can opt for the personal factor by going with one that's made specifically for you. Much like you can add your own stamp to the clothes you wear, be it through monogramming, embroidering, or otherwise, there are ways to get bespoke accessories. Most of these come from specific creators or design labels, such as a custom handbag designer, so you have to be specific in your search. However, once you know that no one has the exact same accessory as you, it can help you feel a little more confident that your look has gotten that bit more personal, as well.
Style it in your palm
As mentioned, fashion is in large part about combinations. Giving yourself the tools that you need to put together a wide range of combinations without quite as much work can help you craft a much more unique look for yourself. To that end, there are plenty of fashion apps that can help you mix and match your looks. You can use these apps to create categories for different styles that you're trying to achieve, as well as to pair items that you already own or those that you have seen elsewhere but have yet to decide on. It can be a great way to see how you might be able to make use of certain garments without having to buy them.
Customizing your style doesn't have to be a ton of work, as the tips above show. Hopefully, you can use them as a jumping-off point
##
With love,
FWO