Clean Beauty Award Winners
Prepare to see a lot more clean and non-toxic beauty content at FWO this year, we are so excited to show you some of our favorite clean beauty products. Whether you are committed to using only non-toxic products in your life, or only starting to think about making the jump to using clean beauty there is something for everyone here. Clean beauty can be defined in many different ways, to keep it simple we selected products that don't use parabens, sulfates, coal tar, hydroquione and other ingredients that can have a damaging effect on your body.
Slaai-Makeup Melting Butter Cleanser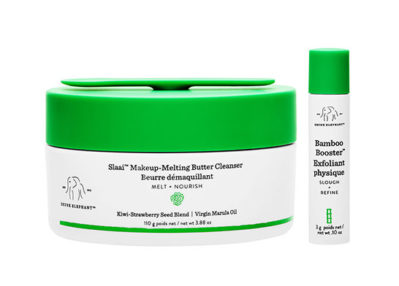 When you come home from a late night out, you want a cleanser that will take ott the brightest of eyeshadows and all those thick layers of foundation quickly and effectively. This butter-like cleanser does the job but doesn't leave your face feeling stripped or dry.
Drunk Elephant – $34, drunkelephant.com
Face Hero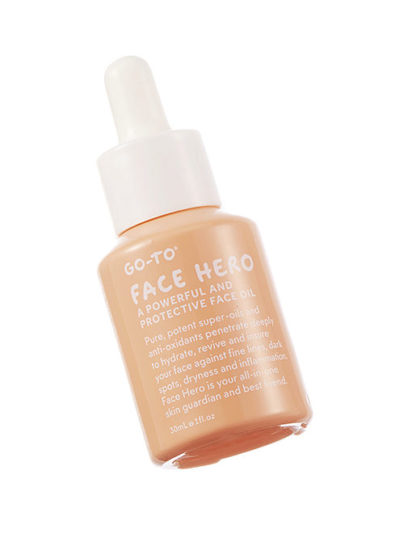 This face oil balances out oil, hydrates and nourishes the skin and gives a dewy after-glow. Suitable for all skin types, this one truly is a universal oil that everyone can use and love.
Go-To – $34, gotoskincare.com
Blemish Clearing Serum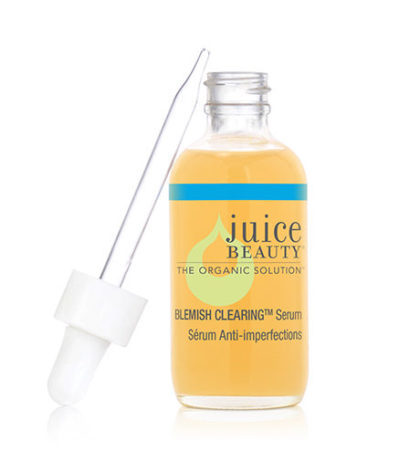 Forewarning, if you live with your significant other they will 100% be stealing this. Skin types prone to breakouts can seriously benefit from adding this into their skincare routine, it helps unclog your pores, soothes redness and inflammation. This serum not only helps prevent breakouts, but will reduce the time that annoying acne sticks around.
Juice Beauty – $30, juicebeauty.com
The Refresh Mint Resurfacing Moisture Mask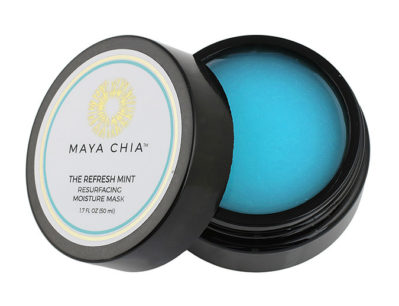 One of the best smelling masks that we have tested to date, the refreshing mint scent will leave you wanting to do this mask over and over again. The formula includes pumpkin & pineapple enzymes to gently exfoliate and moisturize the skin, while lactic acid will give you major glow.
Maya Chia – $68, integritybotanicals.com
Essential Hydrating Rose Tonic
One of the crucial aspects of a great mist is whether or not you feel misted, or feel like you are being sprayed by a hose. This toner is a light, refreshing mist that works with your skin's barrier to lock in moisture but doesn't leave your skin feeling stripped and dry.
Kari Gran – $38, karigran.com
Hyaluronic Gel Moisturizer
Don't overlook this moisturizer, the gel-water base makes it so lightweight that you can wear it all summer whether you have dry or oily skin. Even layered underneath SPF or foundation your skin will feel soft, hydrated, dewy and breathable.
Tata Harper – $116, tataharperskincare.com
Eye Cream Line T
Evening Primrose, chamomile and sage oil makes this gentle enough for the eye area while delivering tons of moisture and smoothes out any lines and wrinkles. Apply the morning after a long night to fix tired looking eyes.
Susanne Kaufmann – $73, susannekaufmann.com
Limitless Lash Mascara
Describe this mascara in word you say? Length. Your lashes will look so long, and it lasts through your morning workout all the way through an extended happy hour. This non-toxic formula is so good that you won't miss your traditional mascara, trust me.
Ilia – $28, iliabeauty.com
Kohl Eyeliner
The color here is so rich and deep, you can't go wrong. Perfect for a smudged out smokey eye or applied on the water line to achieve a sleek look.
Khôl Eyeliner – Jillian Dempsey
Jillian Dempsey – $20, jilliandempsey.com
The One Eyeshadow Palette
Major pigment, insane colors, buildable glitters and free of any toxins… What more could you ask for in an eyeshadow palette? One of our favorite parts about this palette is the versatility, you don't want to pack 5 palettes when you travel. This one allows you to create a simplified daytime look, a glittery look that packs in the drama and some beautiful smokey eyes. The One is an absolute knock-out.
Lawless – $64, lawlessbeauty.com
Bronzed Beauty Bronzer Duo
With two shades that both have just enough shimmer but not too much you can play with either shade depending on your mood or the occasion. It blends so easily for a subtle contour that have everyone asking how your cheekbones look so damn good. Plus, the white packaging is so luxurious that you'll want to leave it on your vanity for the world to see.
lilah b. – $42, lilahbeauty.com
Metamorphic Highlighter in Siren
A highlighter that can be worn on any skin-tone is an automatic win. The shine lasts all day, even if you get caught in the rain without an umbrella (yes, we are serious). The golden shine picked up on the light from our computer screen and looked like we had a professional come glam us up for the day.
Rituel de Fille – $32, ritueldefille.com
Liquid Lip Colour
This liquid lip color is perfect for everyday wear. It gives you a glossy finish that is not tacky or sticky, with enough color pay off that you can finish off a subtle, low maintenance look.
Dr. Hauschka – $22, hauschka.com
Pot of Shade: Heliotropic
A primer & spf all in one product, packed full of natural botanicals like iris stem cell extract to also plump and firm the skin at the same time. The sleek packaging is an added bonus, perfectly suited for everyday use or for your next weekend at the beach.
Kypris – $75, credobeauty.com
Tinted Face Oil
A little goes a long way with this tinted face oil. If you don't normally like foundation, meet your new best friend. The oil will absorb into the skin, leaving behind a layer of matte pigment that still lets your skin shine through.
Kosas – $42, kosas.com
Seal The Deal
Formulated with mica instead of talc makes this setting powder lightweight and gives you a natural look that will stay put all day. This one won't clog your pores, which will really help reduce breakouts! We absolutely love this setting powder, once you try it you won't be able to go back.
Lawless – $36, lawlessbeauty.com
Watermelon Glow Ultra-Fine Mist
Formulated without alcohol, silicones and all the other ingredients you don't really want to be misting all over your face this is a great mist to keep at your desk for those midday slumps or to refresh and hydrate your skin all thorugh-out the day.
Glow Recipe – $28, glowrecipe.com
Coconut Shower Oil
Your shower is your own personal safe space where you can decompress and shut out the world, so don't you want to fill it with things that spark joy? This shower oil smells of luscious coconuts that will transport you to a tropical getaway as you melt away all the stress, dirt and grime from the day.
Kopari – $28, koparibeauty.com
Hanami Body Lotion
A truly unisex product with a minimalist scent that you'll receive endless compliments on. With subtle notes of sandalwood and musk you will continuously pick up on the smell all day in a non-aggressive, barely there kind of way. This body lotion is formulated to be light enough to wear in the summer but rich enough to get your skin through harsh winter days.
PHLUR – $28, phlur.com
Amethyst Exfoliating Body Polish
This jasmine scented body polish isn't like other body scrubs we have tried, you only need a small scoop of this delightful scrub. It is made from crushed amethyst that is then mixed with epsom salts, sugar, coconut oil and shea butter so you won't only exfoliate your body but feel moisturized and ready to show off your legs afterwards.
Herbivore Botanicals – $44, herbivorebotanicals.com
Vitamin C Probiotic Polish
Vitamin C is more stable in the powder form, which means the product will be effective for longer than a water or oil based vitamin C. This gentle exfoliating polish is based with bamboo and rice powder, and plenty of vitamin C to give you a non-abrasive yet effective way to exfoliate your skin.
Osea Malibu – $108, oseamalibu.com
Phyto-Medic Eyelash Enhancer
Not only is this a non-toxic, eyelash enhancement serum that you can feel confident won't have any negative side-effects but the results will shock you. Coming from someone who has dealt with short and straight eyelashes all my life, after using this nightly for about 3 months I started to get tons of compliments on how long my lashes look. An absolute game changer in the beauty industry.
LASHFOOD – $80, lashfood.com
Hoppin' Fresh Deodorant
Even skeptics of a well-performing natural deodorant will like this one from Ursa Major. There aren't any added fragrances that can irritate the skin, instead you smell the eucalyptus and mint. This deodorant worked through the brutal summer months in New York City, so you know it is good.
Ursa Major – $18, ursamajorvt.com
Love Lather Moisture Shampoo
This shampoo is 98% natural, so it isn't perfect but we loved it compared to other "clean" shampoo options. You get a great lather with just one pump that leaves your hair clean but not dry. It smells like coconut, the main ingredient, mixed with pine and lavender.
Together Beauty – $29, sephora.com
Supernatural Deep Conditioner
Baobab proteins fill in the gaps of damaged hair strands like a deep conditioning treatment. Amazonian oils seal the strands for a healthy and nourished look that won't leave your hair greasy or flat. Plus, it smells heavenly for hours after you rinse it out.
Playa – $28, playabeauty.com
Lustero Body Oil
One of the best parts about this body oil is its versatility. You can shake the bottle to get a super shimmery oil that gives your body a nourished and golden glow, or simply don't shake it and you won't get any shimmer as the gold flecks settle on the bottom.
Oilio E Osso – $60, olioeosso.com
Resurfacing Serum
Perfect for everyday use and people with dull or uneven skin, this serum is formulated with a combination of 7 AHAs and BHAs to help replace dead skin with a fresh and glowing complexion. Packed with antioxidants to help fight off free-radicals that dampen your radiance this is truly a must-have in your skincare routine!
Tata Harper – $88, tataharperskincare.com
Aqua Brow Powder + Pencil Duo
Whether you like a super-defined or natural and fluffy brow you can achieve either with this pencil meets powder duo. Infused with some magical brow enhancing properties, it will also help make your brows actually fuller and thicker over time.
LASHFOOD – $25, lashfood.com
Améline Eau de Parfum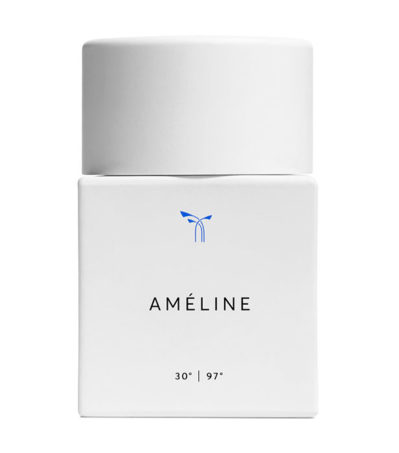 Non-toxic fragrances are very important, you breathe in the smaller particles so you want to really look at the ingredients in your fragrances. PHLUR introduced a clean perfume that smells like fresh roses, bergamot, pink peppercorn with hints of sandalwood that results in a classic yet modern scent that you'll want to wear everyday.
PHLUR – $96, phlur.com
##
With love,
FWO