NuEra Tight
Recently, Advanced Cosmetic Medicine launched Australia's first and only NuEra Tight RF treatment. It was one for the books, and here's another reason to love Advanced Cosmetic Medicine. On December 9, 2020, Dr. Rahma Targett became the first-ever cosmetic physician to introduce a revolutionary aesthetic treatment in Australia.
ACM cosmetic clinic is the favorite skin health and beauty spot for South Australians and the neighboring states, including high profile celebrities for treatments like cosmetic injectables, skin health assessments, facial treatments, and skin cancer assessment. With the NuEra Tight launched, Advanced Cosmetic Medicine proved its spot as the leading cosmetic clinic in South Australia.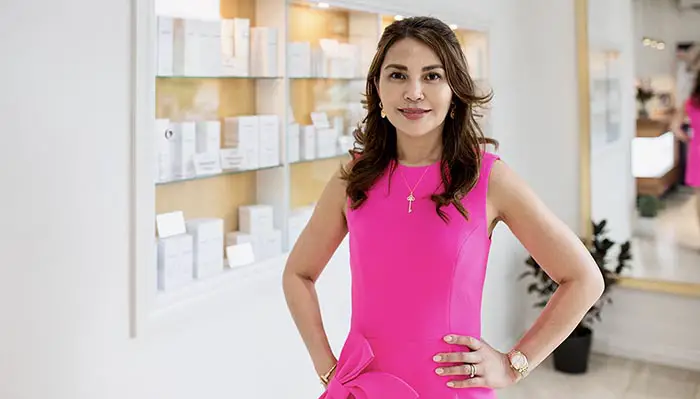 NuEra Tight Treats Any Body Area
With the modern discoveries and breakthroughs of the 21st century, it's now easier to achieve the #bikinibody goal even without going to the gym or undergoing surgery to remove the stubborn fats and cellulite.
How? Through NuEra Tight, with focal radiofrequency technology by Lumenis. NuEra Tight is a personalized, non-invasive and the only TGA approved RF body sculpting treatment for fat reduction, skin tightening, wrinkle, and cellulite reduction.
Body sculpting is a non-surgical treatment that changes the composition of the tissues and destroys fat cells without breaking the skin. NuEra Tight is different from other body sculpting treatments because it is tailored to the person's body type by modifying the treatment in real-time for optimum results. Its innovative technology can also target treatments to a specific depth where the tissues store the most fats to guarantee effective, faster, and more natural-looking results.
NuEra Tight can effectively treat most body areas, including the jawline, double chin, upper arms, upper thighs, buttocks, flanks, and the abdomen area. The length of treatment depends on the size of the area being treated, but most likely around 30-90 minutes with no downtime. Costs in AUD are $500 per treatment or $2500 for a package of 6 sessions.
Treat yourself. Transform your body fast and effectively this summer and all year round.
##
Learn More
Advanced Cosmetic Medicine
NuEra Tight by Lumenis
With love,
FWO