Staying Youthful, Inside and Out
Everyone fears aging. While others have mixed emotions about it, the negative aspects of aging often surface. But acceptance comes with understanding –- that it's part of human development.
It's frustrating to see how your body gets older each day. Sure, we can't delay normal aging but we can prevent premature aging. Dry skin, wrinkles, fine lines, hair loss, and sunspots are common signs of premature aging as they occur earlier than expected. You may not completely avoid these changes from happening but there are ways to reduce untimely signs of aging in your body.
Here are some tips for a youthful look.

Protect Your Skin and Use Sunscreen Everyday
Whether running errands or spending a casual day outdoors, using sunscreen should be part of your daily routine. Make sure that the sunscreen has an SPF30 or higher and the label indicates "broad-spectrum", and water-resistant. This is also recommended by The American Academy of Dermatology as it protects the skin from the sun's UVB and UVA rays. The UVA rays harm the skin and cause aging effects.
Similarly, don't expose your skin, instead, cover it with sun protective clothing such as a long-sleeved top and lightweight pants. Wear sunglasses with UV protection as well.
Cleanse Your Skin and Apply Moisturizer Daily
Avoid scrubbing your skin as it may irritate and speed up skin aging. Gentle cleansing to remove harmful substances and use a moisturizer to hydrate skin. Loss of skin moisture can lead to skin aging. According to research, Hyaluronic acid and Vitamin C are the primary molecules present in skin moisture. Thus, it's wise to invest in the best hyaluronic acid moisturizers that can aid to rejuvenate and maintain skin elasticity. This is most important when you reach the age of thirties as your skin gets drier and susceptible to wrinkles. A sunscreen moisturizer can be beneficial to better protect skin from any damage.
Do Not Smoke and Drink Less Alcohol
Smoking accelerates the breakdown of your collagen and damages elastin which give strength and elasticity to your skin. The study conducted by Mayo Clinic reveals that the unpleasant heat from cigarettes causes wrinkles. This explains why most smokers wrinkle early and look older than their age. Eventually, their fingertips and nails will become weak and turn yellow.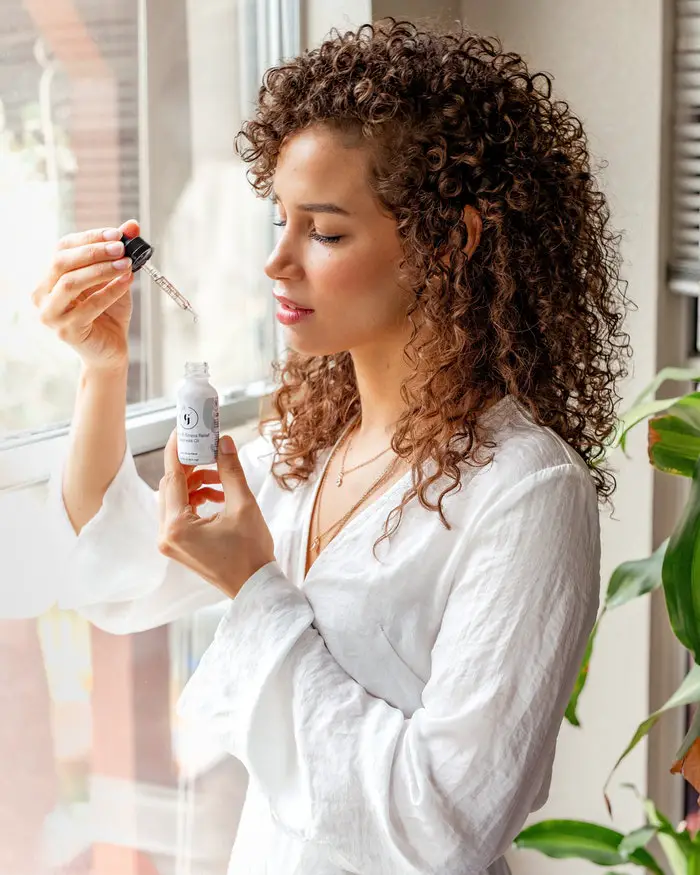 Likewise, people who have too much alcohol in their bodies may look older. It's because alcohol dehydrates the skin and makes it rough which can cause rosacea (skin disorder). It can also dilate blood vessels and damage the liver.
Exercise, Get Enough Sleep and Drink Plenty of Water
Moderate exercise does not only improve longevity but also improves blood circulation and boosts the immune system. Thus, giving the skin a more youthful look.
Same thing when getting enough sleep. Sleep deprivation can damage the skin and cause wrinkles. When you sleep, your skin produces more collagen which hinders sagging.
Hydrate yourself by drinking plenty of water. Ideally, you need to take eight glasses or 2 liters of water a day. It flushes out toxins in the body and repairs skin cells, thus, improving your skin's elasticity.
There are several methods of preventing premature aging. Most of the tips are very basic and simple. Supplements and expensive beauty products are only secondary solutions. The ultimate secret to having a youthful appearance is a healthy
##