Interview with Antonio Croce
Represented by Guitar PR.
There are fashion designers who create by pen or computer, and then there are craftspeople like Antonio Croce: a "couturier's couturier" with a deep Italian sense of purpose and craft (even though he prefers to think of himself as a "pattern maker").
Likewise, there's no denying the luxurious appeal, and breathtaking beauty, of Antonio Croce's garments. Croce seems to know his core customer like few others, imagining her as someone who travels between New York and Rome, living in a bright loft in an historical building: an adventurer, prone to "wearing her boyfriend's watch."
He got his start at 14, and after stints working alongside a veritable "who's who" of Italian greats, his namesake brand was born in 2009.
As if his amazing garments weren't enough, now he's going even further into the stratosphere, creating a multisensorial experience by combining the three worlds of clothing, perfume, and chocolate.
Now he's combining clothing, perfume, and chocolate
Read on to learn more about Antonio Croce, and how his work represents "the best of Made in Italy."
 
Antonio Croce FW18
[portfolio_slideshow id=57472 align=center width=699 click=advance thumbnailsize=40 showcaps=false]
 
Q:Who is Antonio Croce? The man and the brand?
A pattern maker with a strong passion for his job. I took my first steps in the fashion world when I was 14, sewing clothes at home.
I was sewing clothes at home when I was 14
Throughout my career I have gained a long experience in tailoring and pattern making, working for designers such as Alberta Ferretti, Gianfranco Ferrè, Versace, Hermes, Jean Paul Gaultier.
The dream to dedicate my creations to the beauty that characterizes every woman and the passion for haute couture brought me to create my own brand Antonio Croce in 2009. A constant research for perfection, creativity and stylist's flair are the distinctive features of every Antonio Croce collection, destined to a woman that wants to choose a garment that will enhance the best of her and her unquestionable femininity.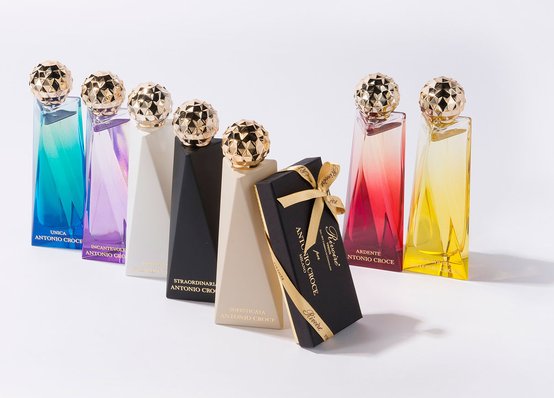 Q:The symbol of the Maison is the triangle. Could you please explain it?
Throughout my career I have concentrated on the harmony of forms, focusing on fit, always trying to give life to shapes and volumes inspired by perfect geometry.
Antonio Croce clothes are designed based on the simple and pure geometric shape of the triangle. From the volumes to the anatomy of shapes, this technique appears on the surface of all creations.
I have dedicated my whole life creating refined constructions, which are the result of a careful and meticulous study of the models and of constant research of materials. This way we can realize garments with perfect wearability, that can accompany and enhance every shape.
I have dedicated my whole life creating refined constructions

Q:Who / what is the source of inspiration of your collections? And why are the details so important?
Each of our garments is the result of the inspiration that travels, places and people offer us with generosity. We have looked at the world with new eyes, inserting fragments of landscapes, colors and suggestions into every element of our collections. Each piece tells a scientific creation that starts from the choice of colors and fabrics and comes to the sketch.
The constant commitment and dedication have allowed us to tell our story through vibrant collections, animated by an inner strength that best expresses the essence of every woman in every shade. The love for details together with the most precious materials give life to unique pieces and allow us to create perfect-fit clothes able to enhance any body shape.
love for details and precious materials give life to unique pieces
Q:Tell me about your chocolate and perfume project?
Every Antonio Croce creation comes from an emotion.
With this project I wanted to amplify this emotion through a multisensory journey that combines the worlds of perfumes and chocolate in a sensational unique experience. A perfect combination of fragrances and taste made possible thanks to the collaboration with the excellence of the historic Rivoire chocolate shop.
I wanted to combine the worlds of perfumes and chocolate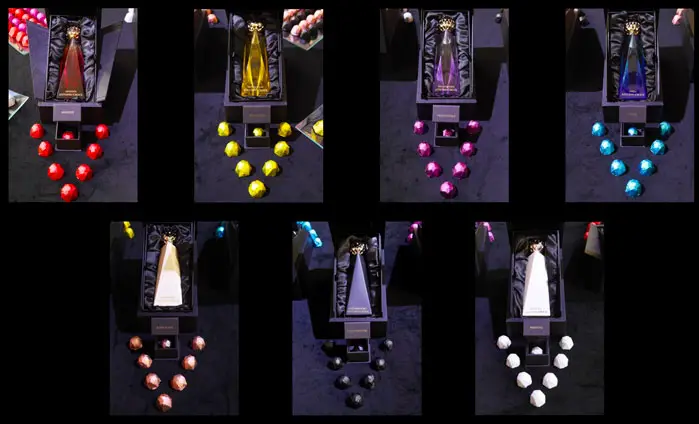 ##
Learn More
With love,
FWO