Aside from taking care of their students, LIM also makes sure to keep them engaged and have a sense of community by setting up events, such as bingo nights, movie nights, taking international students out to restaurants for a discounted price to introduce them to one another and help them know the city better and more.
Emma's Experience:
"Being an international student in the US, specifically in New York, was a dream come true for me. I had no idea what to expect when embarking on this journey, and I was pleasantly surprised. I immediately fell in love with the city, from its iconic buildings to the vibrant energy that radiates throughout it. Also, coming from Europe, I was excited to learn more about American culture, especially since it's so different from mine.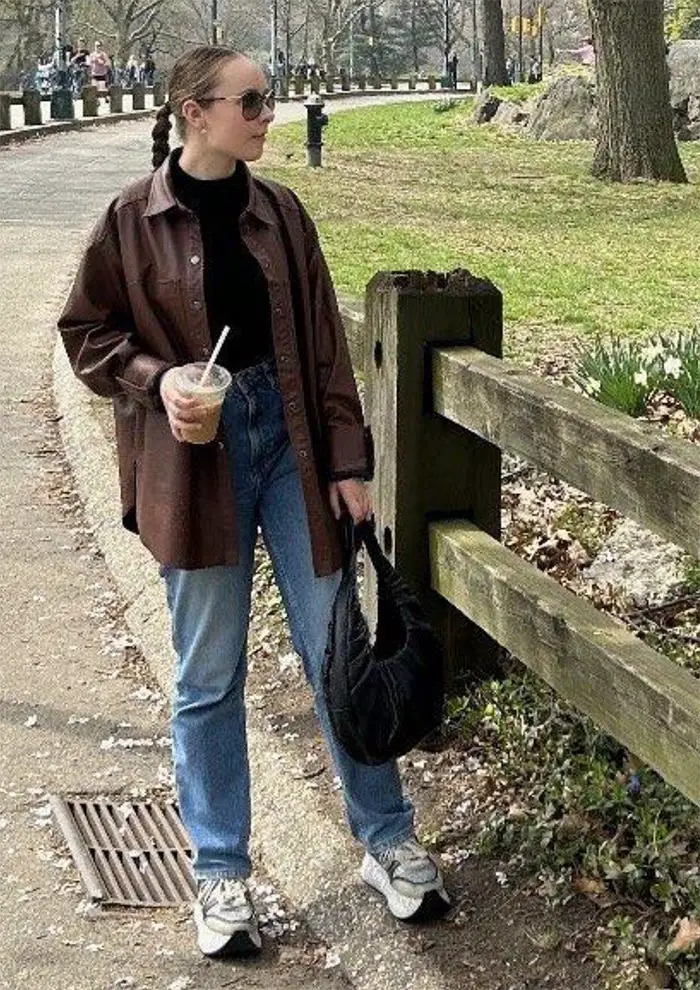 While this may seem like a perfect fantasy, there were certain hardships I've had to overcome. Moving to New York also meant leaving my family behind and standing up on my own feet. An 18-year-old girl was finding her way through this majestic city. How did I do it? Connections. Meeting new people and creating significant relationships helped me through the challenging parts. It helped me build lifelong friendships, which I'll always cherish.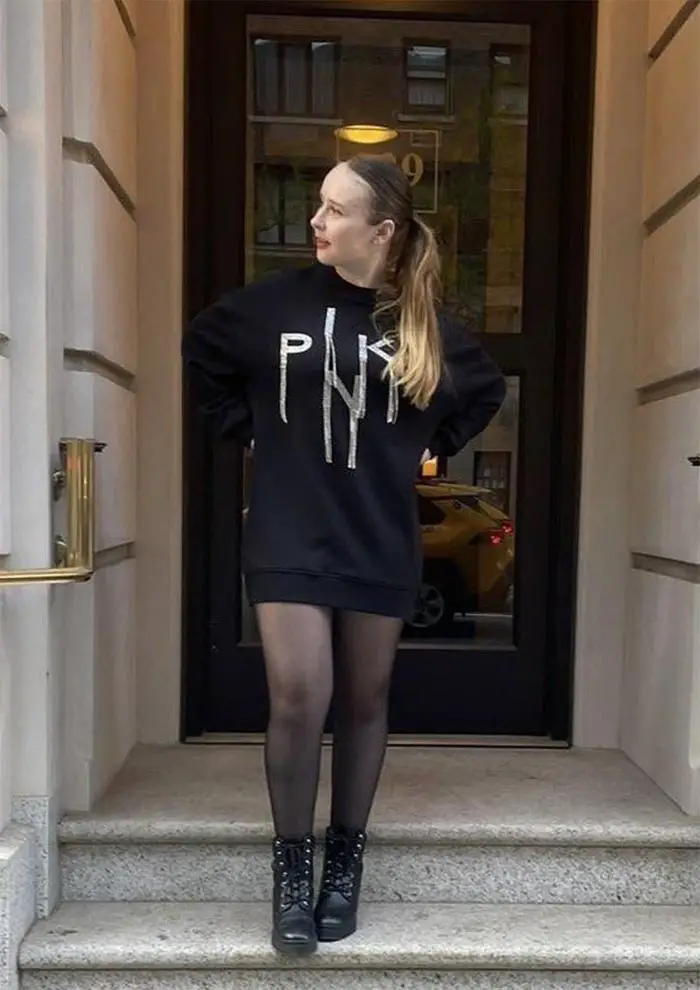 One of the main reasons I took this step is LIM College and my aspirations to become a successful businesswoman in the fashion industry. LIM focuses solely on business within a fashion context; therefore, this was my perfect match. Being a niche college compared to others, LIM is very hands-on and greatly cares for its students' welfare. It provides various opportunities, enriching classes, and many engaging clubs."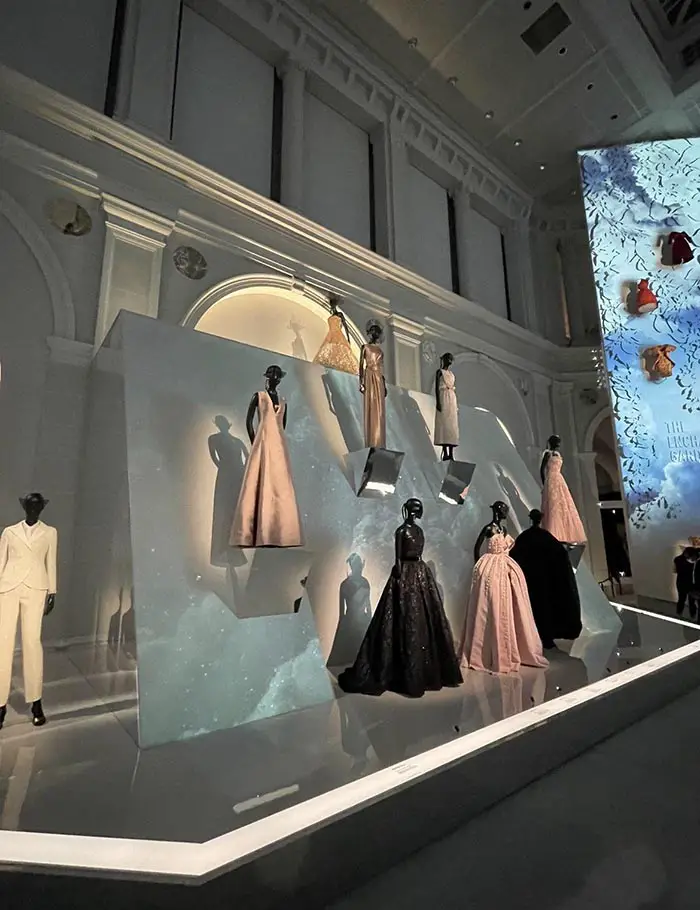 One of the most significant events the college puts on is the annual Fashion Show!
Producing a Fashion Show is a fun experience, and as many people in the industry know, it is time-consuming and requires a lot of preparation. To make something like this happen in a college setting, LIM College uses some of the student clubs at the college. This year, the Fashion Show Production Club, the Styling Club, the Visuals Club, BRAG, and the Dance team have been working together since January.
From putting in the ideas and inspirations for each scene to getting a venue and putting it all together, it is all student-made, with the guidance of professors. While the Styling Club works hard to ensure the looks fit the theme, the Visuals Club focuses on making sure the show's visuals express the exact mood hoped for to make the show successful.
This year's theme is "Hollywood Renaissance," drawing inspiration from one of fashion's evolutionary periods, Old Hollywood, by showcasing its culture, glamor, and more! This event will take place in New York City on April 21 at Hammerstein Ballroom in Manhattan Center, and with that perfect setting, it will give that ideal Old Hollywood feel.
Every week the clubs have been working hard to make sure this production is a success, from casting other students as models to collaborating with different classes for more exposure to simply finding materials online to make this show happen and be the best production that the college has put up yet.
LIM College's 2023 Student-Produced Fashion Show will take place Friday, April 21 at New York City's Manhattan Center's Hammerstein Ballroom. Be sure to get your tickets as it is sure to be a sold-out show. Doors open at 5 pm. VIP Seats – SOLD OUT – LIM Student Pricing, General Admission Pricing. Press and Industry Partners welcomed with registration.
Tickets to this year's LIM fashion show: https://www.eventbrite.com/e/lim-college-presents-the-78th-annual-fashion-show-tickets-579156581927
Last year's show: https://www.youtube.com/watch?v=70Vi5yAoBV4
Producer's Note:
I have had the pleasure and experience of working with LIM Interns at hiTechMODA for over two years. The students are extremely bright, dedicated, articulate, and ready for a challenge, and I work hard to ensure their resume is packed full of items that prepare them for the New York City workforce. Additionally, I work with the dedicated management and professors at the college. I highly endorse LIM.
About hiTechMODA
hiTechMODA is an award-winning fashion show producing its 10th NYFW this coming September 2023, with a high-profile stage to maximize exposure for its sponsors, designers, stylists, and models. They aim to inspire, empower, discover, and encourage fashion talent worldwide by providing a professional, affordable runway with high-quality production at a state-of-the-art venue. NYFW hiTechMODA Season 10, September 2023, will be their 18th production, and Paris hiTechMODA Season 2 (September 2023) will be their 19th production and third international event. hiTechMODA Producer PS Privette is an award-winning producer with over 18 years of experience in industry production and ten years of in fashion production. Her diverse professional career experiences have allowed her to adapt and excel in many industries. With a keen understanding of the latest trends and the ability to keep the company agile, she can stay ahead of the status quo and lead the company to the forefront of the industry. An American disabled veteran, PS Privette served 20 years in the United States Coast Guard. She gained extension experience in the industry by successfully guiding her daughter to become a successful professional New York City model.
Upcoming Shows
July 21, 2023
Orlando Swim Week, Season 3, Hilton Buena Vista Palace, Orlando
July 22 & 23, 2023
hiTechMODA Orlando, Season 3, Hilton Buena Vista Palace, Orlando
September 8-10, 2023
NYFW hiTechMODA Season 10, Gotham Hall, Manhattan, NYC
September 29 & 30, 2023
Paris Fashion Week, Season 2 SARL Salon Des Miroirs
Contributors: Leila Alekperov is in her junior year at LIM, while Emma Van Praet is a sophomore. Both are interns with hiTechMODA. Each contributed to this article.
##
Learn More
With love,
FWO