Taking care of your skin is essential if you want to maintain a youthful appearance. The effects of aging can become more visible over time, and proper skin care can help slow this process by keeping skin supple and hydrated. This can be achieved through the use of products such as moisturizers, sunscreens, and topical treatments targeted at age-related issues. Doing so can help maintain the skin's natural elasticity for longer, diminishing the appearance of wrinkles and lines. In this post, we'll show you how to make your skin look young again by sharing our top tips for taking better care of it.
1. Use Organic Skincare Products
When shopping for skincare products, it's essential to use natural skin care products free of harsh chemicals. Look for products containing ingredients like jojoba oil, vitamin E, and aloe vera- these have excellent antioxidant and moisturizing properties that will help nourish your skin. Beware of fragrance products, as these can contain synthetic chemicals that may be harsh on the skin. With stores like Malie, you can find natural and organic skincare products free of harsh chemicals and fragrances, making them an excellent choice for preserving the youthful look of your skin.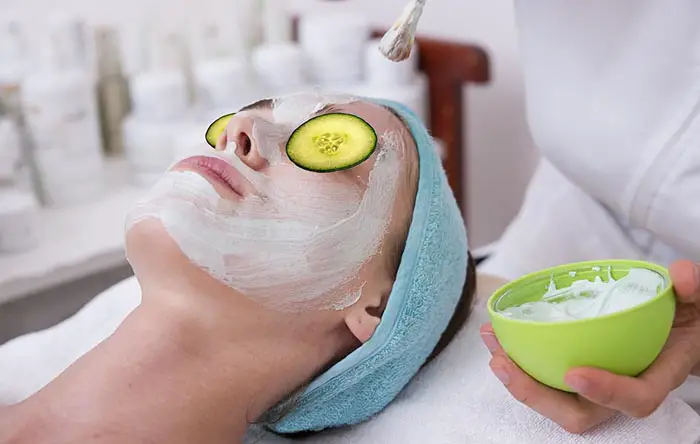 2. Wear Sunscreen Every Day
Wrinkles and fine lines are one of the most significant signs of aging, and sun exposure is a major contributor. To keep your skin looking young, it's essential to wear sunscreen every day – even on cloudy days! Look for products that contain SPF 30 or higher and other protective ingredients like zinc oxide, which will help provide broad-spectrum protection from the sun's harmful rays. You should also wear sunglasses when outdoors to protect the delicate skin around your eyes from sun damage. Avoiding direct sun exposure is one of the best ways to keep your skin looking young for years.
3. Get Enough Sleep
Getting enough sleep is another crucial part of preserving the youthful look of your skin. When we don't get enough rest, our body produces more cortisol, leading to wrinkles, fine lines, and dark circles under the eyes. Aim for seven to nine hours of sleep every night to keep your skin looking its best. Remove your makeup before bed and use a gentle cleanser to free your skin of dirt and oils. This will help prevent breakouts and keep your skin looking smooth and healthy. Changing your pillowcase regularly will also help keep your skin free of dirt, oils, and bacteria.
4. Consider Cosmetic Treatments
If you're looking for more dramatic results, cosmetic treatments can help take years off your appearance. Botox injections, dermal fillers, and laser skin resurfacing are all popular options for reducing the signs of aging. These treatments can be expensive, so it's best to speak with a qualified dermatologist or cosmetic surgeon first to see if they're right for you. Taking better care of your skin is the best way to keep it looking young and healthy. By following these tips, you can help preserve your youthful glow no matter your age.
5. Follow a Healthy Diet
What you eat can have a significant impact on your skin health. Eat plenty of fruits, vegetables, lean proteins, and healthy fats to keep your skin looking young and healthy. Eating foods high in antioxidants, like berries and dark leafy greens, can help protect your skin from free radical damage. Staying hydrated is also vital by drinking plenty of water throughout the day. Staying hydrated helps keep your skin looking plump and radiant while flushing out toxins that can cause wrinkles and dullness.
As we age, it's essential to take better care of our skin to keep it youthful. Following these tips can help you preserve your youthful glow and keep your skin looking healthy for years to come. With a little effort, anyone can look their best at any age.
##