Fashion Scout China's Film Festival came to a close on 4th January, where 40 successful fashion films of outstanding designers from China and across the world were successfully exhibited internationally through Fashion Scout China's official media.
After discussion and selection by professional judges, Fashion Scout China announced the final four winners.
Among them, the three winners of the ONES TO WATCH AWARD of Fashion Scout China Film Festival are Lucia Chain, Pablo Salvador, and Dairu Ren.
Lucia Chain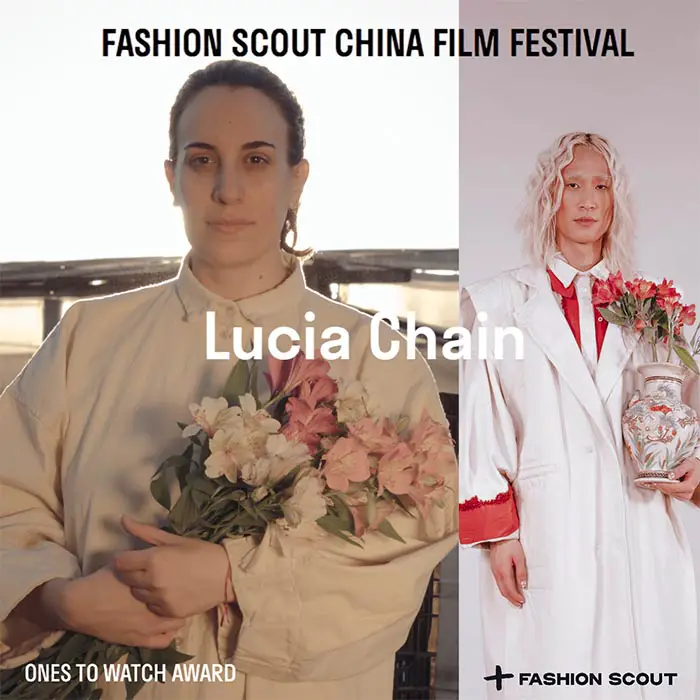 An Italian / Argentinian brand fully committed to the environment, their plant-based designs are made by hand in their own studio, utilizing raw local fabrics and organic dyes. Beautifully shot, their film is intimate and charming, inviting the viewer into a tranquil, almost romantic, world featuring a wonderful selection of people and locations.
Dairu Ren

Surrounded by knitting and crochet, Chinese-born Dairu started to learn the techniques at the age of 11. In her work, vibrant colors and numerous textures are prominent features, which reimagine and reinvent traditional craftsmanship techniques. Each collection is an individual and imaginative story that is told through meticulously crafted pieces. Her fashion film truly reflects this. Inspired by Dairu's childhood memories it features five superstitious stories that her grandmother had told her when she was young.
Pablo Salvador
"Beste Reizigers" (Dear Travelers) is a high-impact, high-energy fashion film that transports the viewer into the trials and dramas of a Dutch train station. Frantic running is interspersed with moments of boredom and inactivity, which combined with the railway symbolism in the collection, creates a compelling vision.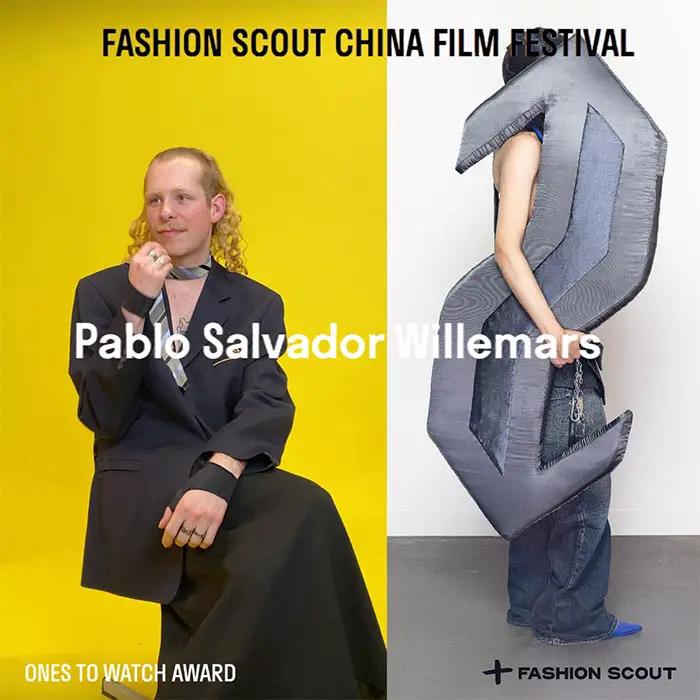 A 2022 graduate of the renowned fashion academy in Arnhem, Netherlands, Pablo Salvador grew up dreaming of opulent journeys with L' Orient Express. His collection celebrates this and evokes the mixed bag of feelings train travel can give.
The three winners will show their collections at Fashion Scout China's Ones to Watch catwalk show during London Fashion Week, Sep 2023.
The winner of the MERIT AWARD was chosen based on a combination of fashion film content, their collection, originality, craftsmanship, and future potential. The judges had a tough choice with so many incredible entries. The designer who won the MERIT AWARD at Fashion Scout China Film Festival after fierce competition was BUERLANGMA, an emerging Chinese designer.
BUERLANGMA, founded in 2020 by designer QiQi Yuan and supermodel BoChao Yuan in Beijing, is a fast-rising star of the Chinese fashion scene and has already cooperated with more than 200 A-line magazines, media, and celebrities.
Launching internationally at Fashion Scout, London Fashion Week Sep 2022, as part of the Fashion Scout China group showcase, BUERLANGMA wowed the London audience with its stunning collection. The scope of their fashion film impressed the judges with its changing tempo, compelling music, and strong connection to their brand.
BUERLANGMA's Merit Award collection will be shown at Fashion Scout during London Fashion Week in September 2023. At the same time, BUERLANGMA will also be on the main show schedule of London Fashion Week on 21st February 2023 for the 2023AW fashion release, which will be broadcast live around the world. Please Stay tuned.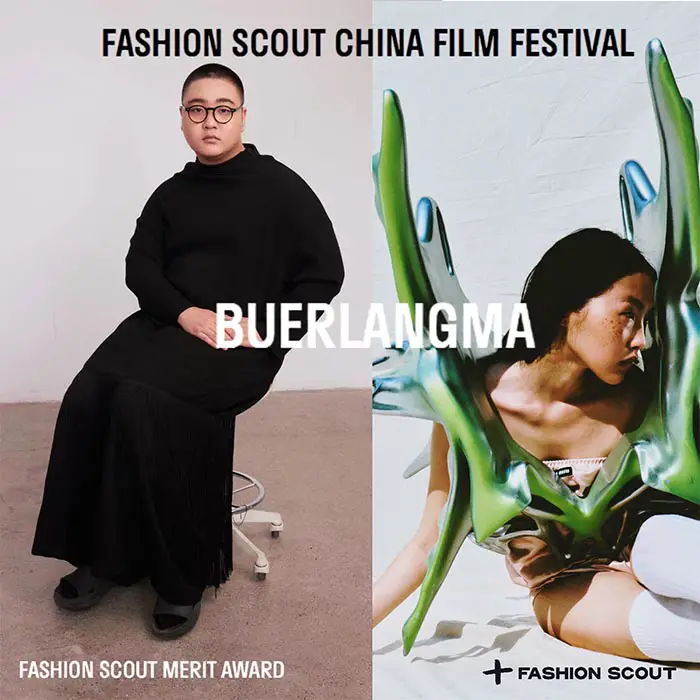 ##
Learn More
With love,
FWO