(Video by Rinda Sutrathada)
How the Westwood Won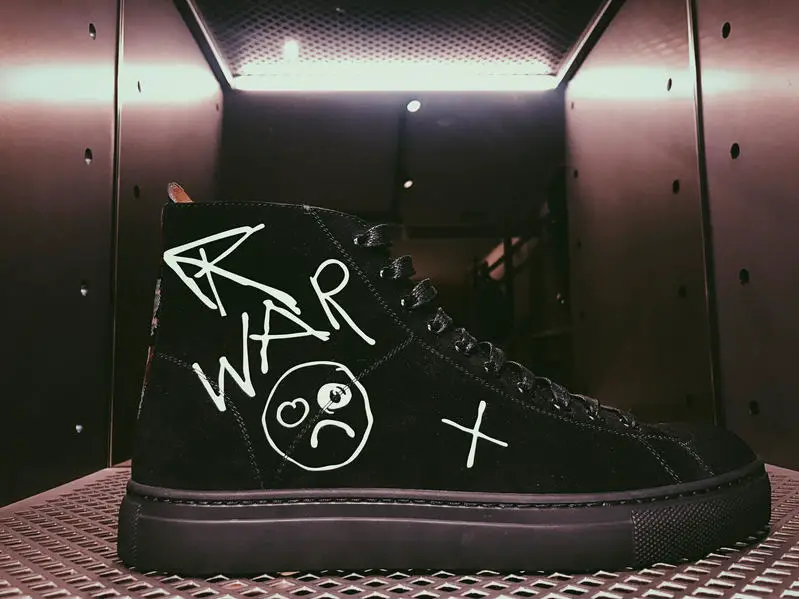 The legendary and eponymous Vivienne Westwood brand has undergone several metamorphoses: first as one of the architects of the punk rock aesthetic with Malcolm McLaren, for decades as a platform for Vivienne Westwood's signature style, and more recently as a showcase for Andreas Kronthaler's phantasmagoric, unisex Sexercise collection.
The brand is also in the middle of a retail expansion: it recently opened stores in Paris and Los Angeles, and 2017 marks the long-awaited debut of its newest location at 14 E. 55th St. in New York.
FWOers Melanie Sutrathada and Chris Lavish sat down with Westwood's own Lauren Eifel to talk about the new store.
Westworld
[portfolio_slideshow id=24154 align=center width=800 click=advance thumbnailsize=40 showcaps=false]
Q: How did the location in this amazing prewar townhouse actually come to fruition? I would love to hear more about the architecture.
From what I know they had been planning to buy this building for a long time. It's been under construction for 2 or 3 years. The signs have been up; people have been waiting for us. We finally opened 2 months ago.
The interior is definitely different from the usual architecture in her stores. This one is a little bit more minimal, a little bit more industrial and unfinished. You'll notice the drywall is unfinished; you can still see the screws in the wood. So it's a different vibe.
Q: Vivienne Westwood has also locations in Paris and in LA, so I feel like New York of course had to be next. New York kind of has everything and anything you could ever want.
We did have a store on Green Street about 20-15 years ago. A lot of people remember it; a lot of people who come in here are big fans of the brand and they've been shopping for years. Since then, there's been a huge gap for Vivienne Westwood, so it's time for us to be back on the scene.
It's time for us to be back on the scene.
Q: That's fantastic. I feel like Vivienne Westwood has been on the [international] scene for a long time.
40 years.
Q: Oh my God. Can you tell us a little bit about what inspires you about Vivienne Westwood, and what draws you to the brand?
I was first exposed to Vivienne Westwood through Japanese street style in Fruits and on the Harajuku street girls, and it was always so cute.
I noticed Westwood was not a typical brand: the silhouettes were totally different, the colors were totally different. It's very interesting and quirky. I've had a lot of love and respect for the brand. So when I heard they were coming to New York, I jumped on it. I was like, "Get me in here! Can't miss this."
I noticed Westwood was not a typical brand.
Q: Absolutely. One of the great things I think is so fantastic about Vivienne Westwood is that you might have seen a lot of her stuff and not know that you were seeing it. She's inspired a lot of the punk movements, so you'll see a lot of things like safety pins and amazing dog collars and so many chokers, and so much tartan. And a lot of that is really due to Vivienne Westwood.
##
More info.
www.viviennewestwood.com
@viviennewestwoodusa
With love,
FWO