The most stunning and hottest swim fashion show of 2022 was held this July in a way never seen before. Miami Swim Week is a much sought-after runway fashion event in the US that showcases swimwear designs for all shapes and sizes, and provides grand exposure to emerging brands with their new ideas, collections and production ethics.
While the Miami Swim Week was held in the town with great zeal, the grandeur wasn't just limited to that. For the virtual viewers, the fun and lively environment was live-streamed via YouTube and this year's swim week even debuted on Metaverse. According to Moh Ducis, founder and CEO of DC Swim Week, an estimated global impression of 1.6 billion was generated for Miami Swim Week 2022 across the live streaming platforms and social media.
Miami Swim Week 2022 officially hit the beaches of Miami with jaw-dropping outfits, summer-themed stage designs, and impressive light up signs that captivated the show's attendees this year.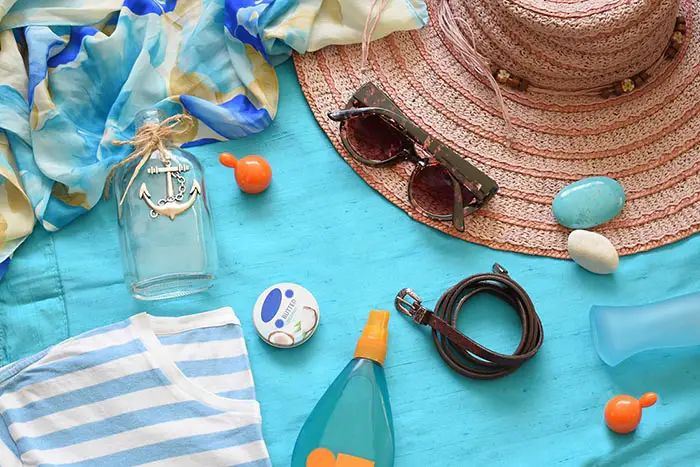 Miami Swim Week 2022
More than 70 brands showcased their 2023 summer collections of exotic swimwear and resort wear. Not only that, the week-long annual show was appropriately dotted with lots of parties, exclusive influencer dinners, pop-up stores and other fashion activities throughout South Beach. Here's a rundown of the event that you may have missed.
Sports Illustrated Swimsuit
The magazine, Sports Illustrated is known to present the most iconic runway shows with its swimwear collection. It is by far, the most anticipated event of the year in Miami's swim fashion shows. Sports Illustrated kept its reputation and gave us some memorable runway moments this year as well when Nicole Williams, a renowned model, stepped down the runway with her spouse, a former NFL player Larry English and Nicole William announced her pregnancy. There were Denise and Katie Austin, a mother-daughter duo who walked on the stage holding hands together.
Several Sports Illustrated models made their debut in Miami Swim Week while the veteran models like Camille Kostek and Brooks Nader also graced the variety of events with their presence.
Cupshe
In Miami Swim Week 2022, Cupshe showcased 42 runway looks in association with two different models, JoJo Fletcher and Tabria Majors. The first collection was swimsuits with blends of fabrics like floral jacquard, tricot and dusty lurex. Cover-ups were also designed to compliment the bodysuits. There were crochet and chiffon along with some rayon challis. The colors were warm, mostly illuminated by the sunrise of the Sahara. Some retro neutral tones of lavender had the guests enchanted for its aesthetic sunset-like look, giving the vibe of liberty and contentment.
The second collection with Tabria Majors was appreciated for its size-inclusive designs. It was inspired by LA's lifestyle and had a prior release in a brand pop-up at Lincoln Road. The colors were a wide spectrum of blacks, neon, cyan and pinks, with prints mimicking Los Angeles' murals and artwork.
Bikinilista
A fairly new brand Bikinilista debuted in Miami Swim Week and made its way to the headlines with their latest bikinis collection dazzling with Swarovski crystals. It is a Milan, Italy-based luxury swimwear brand flaunting over 100 bikini designs. Soheil Hosseini, founder of Bikinilista says that they are enthusiastic to be a part of the US luxury swimwear market and bring fresh fashion to the Miami Swim Week runway debut.
Their 16 new bikini collections incorporated the glam factor which makes it feasible even beyond the beaches. They can be pulled off for rooftop cocktail parties and still look stunning.
Liliana Montoya Swim
In collaboration with Kimera Labs "La Diosa", Liliana Montoya Swim debuted their newest swimwear collection for 2023. The whole theme of the gorgeous designs was goddesses, those powerful and angelic sea mermaids. The earthy and nude tones of the fabric, golden shimmers and knitwear, everything spoke of feminine divinity.
The model-turned-swimwear designer, Liliana Montoya says that her brand itself is inspired by elements of the ocean, like the coral reef, seaweed, mermaids and scales. Some of the notable models that stepped down her way are Emma Golijanin, Kelly Hughes, Zita Vass, Daniella Duran, Emmy Pena and Ninoska Vasquez.
Ema Savahl Couture
Ema Savahl Couture's swimwear collection became the favorite among the attendees. It was the star show of the week in Miami Swim Week 2022. The 36 pieces of swimwear were praised for their hand-painted and sheer fabric garments. Including both monokinis and bikinis as well as bodycon swimsuits, the emphasis was laid on enhancing the grandeur of feminine silhouette.
The marketing and sales executive Kade Lahner even said that each piece was a work of wearable art. Not stopping there, Ema Savahl Couture entered Metaverse too and offered matching NFTs for purchase. Some of the models that walked the runway for the Couture are Priscilla Ricart and Georgina Mazzeo.
Normal Culture
Normal Culture showcased their brand for swimsuits and beachwear. The brand is known for bringing up trendsetting designs and setting new norms for uniqueness and playfulness while still being confident. Their speciality lies in the fact that they design dresses for taller than average women too, like 5'9 or above who find it difficult to fit in the regular designs.
Their latest swimwear collection was showcased in Miami Swim Week 2022 with an abundance of animal impressions. Their products were all locally sourced from LA and were handmade by the minority communities to support them. And the astonishing fact is that, this year, their swimwear was inexpensive, even for moderate working class ladies.
Few Final Words
While there were many significant fashion shows this year, including some of the greatest men's fall 2022 fashion shows, The DC Swim Week or specifically known as Miami Swim Week 2022 was a success, to say the least. The runway event wasn't the only attraction for the attendees and a series of other activities kept them engaged and entertained. The showcase was an iconic moment this year for the fact that 2022 Miami Swim Week included themes of body positivity and diversity.
Models were free from confined niches and included mothers and daughters, pregnant ladies, plus-size models and people from varied colors, shapes and sizes. The SLS and Paraiso South Beach conducted the week-long event very well, with attractive decor and music arrangements.
##