As much as we might love our heated styling tools, taking a break from the heat can only do wonders for your hair. More and more people are turning to heatless hair styling methods for many different reasons. Whether you're looking to save yourself from hair damage or trying to grow out your locks, summer is the perfect time of year to perfect your heatless styling methods. Check out this easy guide to get you started on styling your hair without heat like a pro.
Embrace Your Natural Hair Type
Summer is the perfect season for embracing your hair as it is by letting it air dry after you wash it. A great way to get luxury everyday style without the heat is to embrace your natural hair type. With the right professional-grade styling products, you can highlight all the best attributes of your natural hair type and create stunning styles without worrying about any heat damage.
Embracing your natural hair type can also help you save time on getting ready in the mornings. Here are some of the absolute best products for each hair type to fully embrace your natural locks with open arms.
Fine Hair
Fine hair might seem like an unlucky hair type. But there is actually a lot you can do with your fine locks to create breathtaking styles without using any heat. A premium volumizing spray is one of the first products you'll want to get (if you don't already have one). This product is going to give you the weightless volume and body your hair needs to look amazing.
In addition to your volumizing products, you can add a hair-thickening creme to your regular routine for an even more full-bodied look. You'll want to comb or brush it through your hair while it's still damp to get the best results.
Curly Hair
First things first, all curly-haired cuties must wash their hair with hydrating curl care shampoo and conditioner. The biggest challenge with rocking natural curls is that they can be prone to dryness and frizz. Amping up your hair's hydration with specially formulated shampoo is a great way to cut down on both of those problems.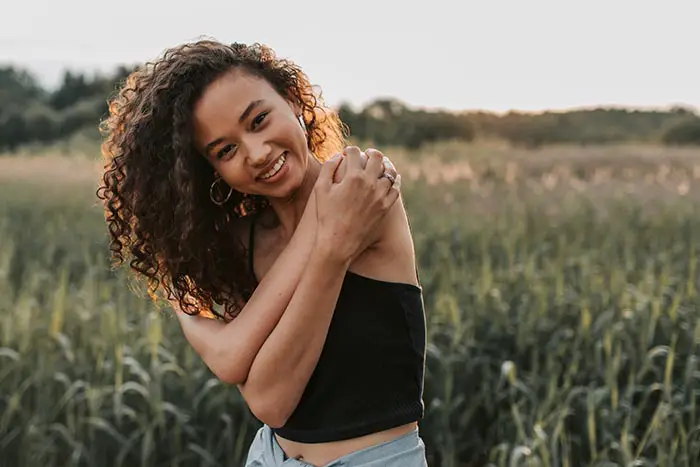 Another product you'll want if you're letting your natural curls shine is argan oil. This also helps smooth out frizz and flyaways while sealing in your ends. The best argan oils also provide protection against UV and thermal damage, which makes it the perfect hair finish for the warmer seasons.
Straight Hair
It seems like everyone with naturally straight hair wishes they had something else. But straight hair is beautiful and has the remarkable quality of looking very put together without much styling needed. A salon-quality hair texturizer is a great product to add to your routine for more texture and definition. Texturizer helps break up that wall of straight hair and gives you noticeable definition. The best hair texturizers work as finishing sprays, giving you a nice shine and added UV and thermal protection.
Even if you have thick straight hair, you might also want to check out volumizing spray for that extra boost of weightless volume. Volumizing sprays can give your locks targeted life if you spray right at the roots.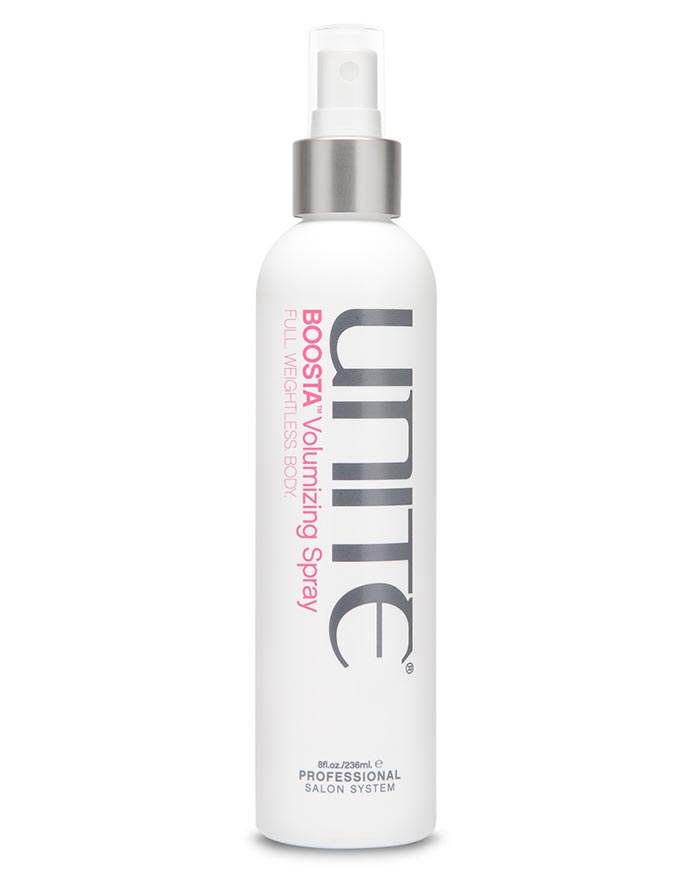 Naturally Blonde Locks
Blonde hair can be prone to breakage, especially when using heat tools every day. Using a daily non-toning purple shampoo and conditioner can work wonders for strengthening your hair with their protein-rich formulas. If you're noticing yellowness in your blonde locks, you can use a toning violet shampoo once a week to restore your hair's brightest blonde shade.
Argan oil for blondes is another heatless styling product you'll want for your blonde locks this summer. It can help seal your hair cuticles, nourish with proteins, and protect your locks from UV and thermal distress.
General Heatless Styling Techniques
Even if you're embracing your natural hair type on most days, that doesn't mean that is your only option. Doing your hair for a night out, a night in, or a special event is totally possible without using heat tools. Here are some of the most popular heatless styling methods to try out this summer:
Heatless Curls
You can achieve heatless curls with a satin, heatless curling rod. First, you'll want to spray your hair with a high-quality hair detangler and let it air dry. Then you'll section your hair and wrap each section down the curling rod and tie your ends with a hair tie. Then you wait and let time work its magic. Once you unravel your beautiful heatless curls, run some argan oil through to your ends for added shine.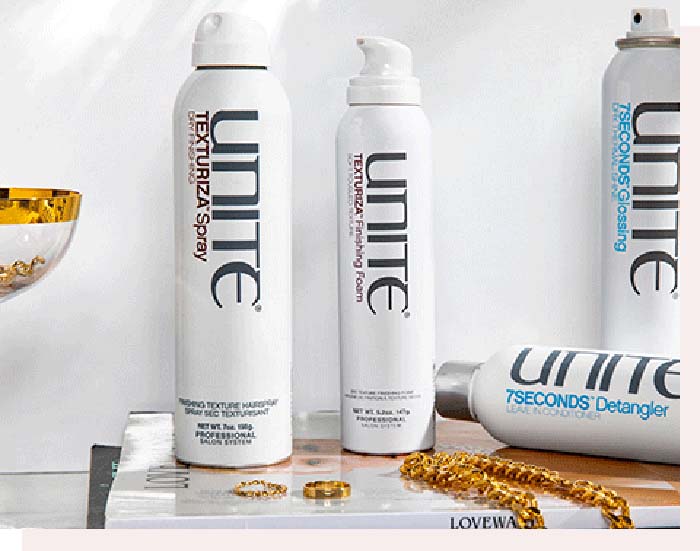 Stunning Updos
A sleek, slicked-back ponytail is one of the most on-trend hairstyles in the mainstream and for a good reason. This hairstyle is shockingly easy to achieve. Some smoothing styling cream can help you easily accomplish this gorgeous, chic look. Start by slicking back your wet hair with your styling cream, being sure to get all your baby hairs and flyaways. For a longer ponytail, you can add extensions to your hair tie.
Beachy Waves
Nothing screams summer more than a head of beachy waves. This style is another surprisingly easy one to achieve. All you need is a salon-quality beach wave styling spray. You can apply it to either damp or dry hair to help give you those softly tousled beach waves perfect for the summertime. Add a touch of volumizing spray to get a full-bodied look, and you'll look like you just walked off the sand whenever you want.
Half Up, Half Down
This is an excellent heatless style for those with thick hair. The beauty in a half-up-half-down style is that it doesn't have to be perfect to look good. Just spray some hair texturizer on your locks before you style them to get the perfect casual look.
Braids in Every Way
Braids can honestly be your best friends when it comes to heatless styling this summer. You can braid your hair while it's still damp to get beautiful waves. Or you can use braids as a beautiful hairstyle for special occasions or your everyday style. The versatility of braids makes them excellent choices for heatless styling. Try all the techniques to see which work best with your hair and personal style.
##