For most of us, it is our belly that we feel most self-conscious about. The fact is that as we get older, we all get that dreaded "spare tire" around our bellies. That so-called middle-age spread becomes a part of who we are because our metabolism starts to slow down.
Some people get it later in life, but some can have a battle with their weight in their teens or twenties. But when it comes to our fashion, we can still opt for a number of styles and approaches to make us all look more flattering and less concerned with that "pooch."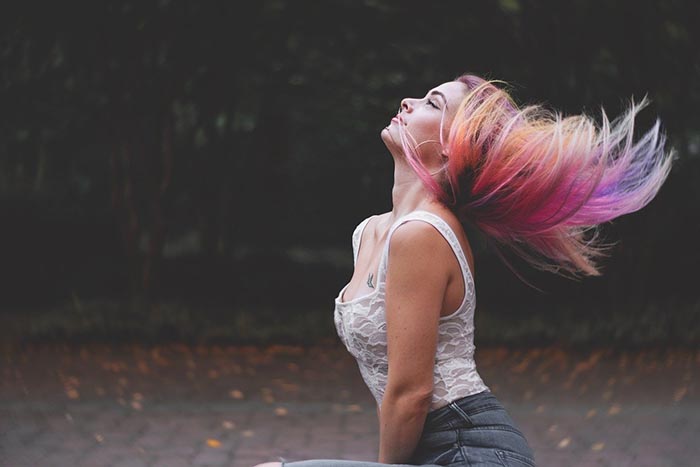 Choose Tops With More Drape
If you want to highlight your strengths, you need to avoid tight tops. The fact is that any type of top will accentuate any slight bit of fat we have, which will draw attention away from every other part of our body. Of course, if you ever feel self-conscious about your belly, you can opt for a plus size tummy tuck, but for those people who need to use fashion, you need to hide your belly with the right top, such as a crossover top, which can help by creating asymmetrical lines.
Creating Vertical Lines
Layering is a very effective tool to disguise bellies and is easier to do during the colder months, when you will use layers to stay warm. Cardigans or jackets are always effective, but you can also use this technique during the spring and summer months. For example, instead of using a coat, you could opt for a sleeveless vest, cardigan, or if you like them, kimonos.
Straight designs create vertical lines, which aim to create the illusion of length, which distracts people from your belly. Creating a slimming effect down the center of the outfit can also be achieved by wearing "block colors," for example, gray, black, or navy underneath your cardigan.
You can also opt for a short jacket or a long cardigan, but whatever you do, long lines work amazingly well with accessories like earrings, because they draw the eye away from the belly and onto your face.
Do Not Add Accessories Over Your Belly
When you are choosing the right top to accentuate your attributes, you have to remember that belts may highlight your paunch, but you don't need to avoid them altogether. You just have to make sure the belt goes a bit higher so you are not drawing attention to the widest part of your belly.
Patterns are invaluable here to take the attention away from your belly, but it's up to you to play around with where you fasten the belt to see which looks more flattering.
Wear Leggings With Longer or Asymmetrical Tops
Stretchy pants or leggings that tuck in the tummy are invaluable and will fit very comfortably around the belly and tuck it in. Pairing this with a number of long tops or tunics means nobody will notice the belly. There are so many great leggings out there, but you can either go for cropped or full-length leggings that can help in all styles.
Crops are particularly useful if you are opting for a sports casual look. Of course, when we are running around, we can feel more self-conscious if there are things jiggling around, which means we've got to pick the right top that makes us look good in those leggings.
Asymmetrical tops are a godsend here, but also, something like a tunic can also drape over and hide the belly.
Choosing the Right Dresses
When we are looking at the right dresses, we've got to avoid dresses that cling but also have a sense of draping around them, and asymmetrical dresses are still our friend at this point. As they draw attention away from the belly area and create a vertical line, this works wonders, especially with dresses that have patterns. It's also a good way to pair with a statement necklace or earrings to draw the eye upwards.
Don't Tuck Things In
When you are trying to draw attention away from your stomach, never tuck items in because it's going to make everything appear larger than it is. When you are wearing tops over your pencil skirts tuck them in as it creates a line across your tummy at its widest point. Instead, you need to pay attention to the overall balance and make sure that the top doesn't end at the widest point.
Stay Away From Bulky Garments Around the Stomach
A lot of people love garments with embellishments like pockets but, as pockets hang around the widest part of our stomach, this is incredibly unflattering. Instead, you've got to opt for a vertical drape that hangs loose, as it elongates and hides your stomach.
Using the Right Pants
The pants you wear make a massive difference to how big your belly appears. When you are buying the right pants, make sure that they do not end at the middle of your belly, as this creates a huge bulge.
Choose pants with a higher rise that is more capable of tucking your belly in. You could always opt for tummy-tucking jeans, which have an elastic waistband or are made from stretchy fabric, but you can always opt for a disguise with the right type of pants.
Highlight Another Part of Your Body
While you may not feel confident about your belly, you have to remember that a lot of it is about psychology. Highlighting something else or showing off the parts of your body that you really do like, such as your shoulders, legs, or cleavage is going to boost your confidence in so many ways. It's about playing to your strengths but also opting for disguise in the right ways.
Some of these can give you a lot of support where it's needed while also making you feel less conscious. But of course, we should never feel like we've got something to hide. Remember: it's about the confidence inside you, rather than how self-conscious you feel.
##