Spring is the perfect time to shake up your hairstyle and try something new. This season, there are plenty of fresh trends that will add a modern touch to your look. From subtle changes to daring looks, here are five hairstyle trends for spring that you need to try. Whether you're after a quick update or looking for a complete transformation, these styles will help you stand out from the crowd and make sure you always look your best.
Beachy Waves
Beachy Waves have been one of the trendiest hairstyles for years, and they show no signs of slowing down. This classic look is easy to achieve and can be tailored to fit a variety of occasions. Whether you're looking for an effortless everyday style or something more glamorous for a night out, beachy waves are the perfect option.
This timeless hairstyle is achieved by using curling wands, tongs, or straighteners to give texture and volume that looks like it has been kissed by salt water. It's suitable for all hair types and lengths – from shoulder-length tresses to long locks – so everyone can get in on this popular trend!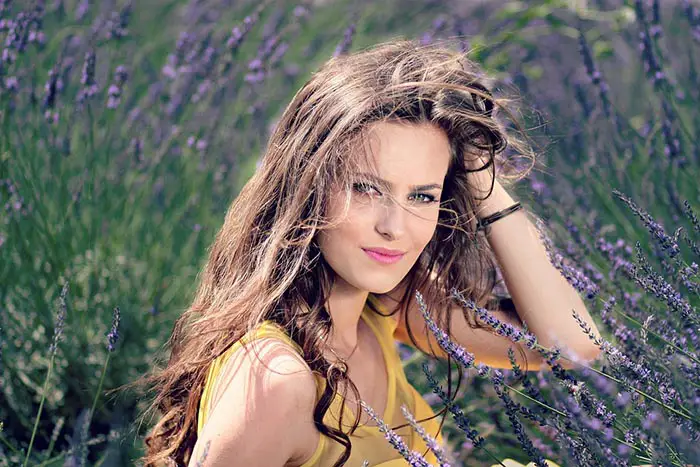 Sleek Ponytails
Sleek ponytails are having a major moment! Whether you're off to work, hitting the gym, or getting ready for a night out, this hairstyle is the ultimate go-to. But achieving the perfect ponytail can be easier said than done. To get it just right, and keep it looking sleek all day long, there's one key product you need is a detangling serum.
This magical hair product has properties that coat every strand of hair with a protective layer while hydrating and nourishing each hair fiber. It also helps prevent frizz throughout the day and works to enhance the shine and definition of your ponytail—all without making your locks feel greasy or weighed down. And thanks to detangling serum's lightweight formula, your style will stay in place without compromising on movement or volume!
Braids & Twists
Braids and twists are two of the most popular hairstyle trends that often go hand-in-hand. Whether you're looking to keep your hair out of your face for an active lifestyle or want to create a high-fashion look, these styles have been around for centuries and can be adapted to any hair type. Braids and twists can vary from simple two-strand twists to intricate cornrows. There is something for everyone when it comes to these versatile styles.
These looks have become more widespread with the help of social media, as celebrities and influencers often rock them on the red carpet or in everyday life. Instagram has become a hub for learning how to do different styles at home, with step-by-step tutorials making it easier than ever before.
Half Up Half Down Style
Half Up Half Down Style is a classic hairstyle that can be seen by many people around the world. This style is versatile and popular among both men and women alike. It is perfect for any occasion, from everyday wear to formal events, as it can be dressed up or down depending on the look desired.
This versatile style consists of half the hair being pulled back away from the face while leaving the remaining hair left down in its natural state. To achieve this look, one will need to first use a comb or brush to detangle their locks and then section off half of their hair using an elastic band or clip.
Statement Accessories
Statement accessories are the perfect way to add a unique touch to any outfit. Whether you're looking for something subtle or something more showstopping, there's sure to be a statement accessory that speaks to your style. From statement earrings and rings to bold necklaces and bracelets, you can find an accessory that will elevate your look in no time!
The best thing about statement accessories is they come in all shapes, sizes, and styles. You can opt for smaller pieces like bold hoops or geometric studs or go big with dramatic drop earrings or over-the-top pendants.
Conclusion
Spring is a great time to switch up your hairstyle and try something new. These five trends are all fun, fashionable, and easy to achieve. Whether you try something simple like a half-up bun or go for a more daring look with cornrows or shaved sides, you'll be sure to turn heads this season. Don't forget to use the right products and tools to keep your hair healthy while experimenting with different styles.
##