Evolution of Attitude: How Rihanna Seized Fashion Week
Now that Rihanna's throne in fashion is well-established, it's not uncommon to hear the public sing her praises and buy out whatever apparel, shoes, or products she launches.
Of course the road to success wasn't always paved in gold bars, and Rihanna's history of fashion collabs deserves a glance as she releases her last collaboration with Manolo Blahnik, appropriately titled "#SoStoned," and hypes up the beauty world in anticipation for Fenty Beauty.
Rihanna's history of fashion collabs deserves a glance
In 2011 Rihanna teamed up with Armani, releasing a capsule collection of denim, lingerie, bags, and some miscellaneous tees and jackets. It's a collection fit for a fashion designer newbie, but with a monster brand. It's also the sort of clothing I would delight in getting at a fast-fashion box store in 2011, and probably did. She debuted another capsule collection with them the following year, featuring denim pieces yet again.
River Island, a high street London brand, was next and was instrumental in Rihanna's fashion career, as far as I'm concerned. She collaborated with the brand multiple times, releasing Spring, Summer, and Fall/Winter Collections in 2013. With affordable prices and high fashion, yet still relevant looks, Rihanna catered to mere mortals this time around in lieu of Armani frocks. We see an escalation of boldness in these collections with a touch of her signature athleisure vibes, but she remains paradoxical, with something as classic as a velvet black maxi dress. It is the contradictions of her style that make her so magnetic, after all.
It's the contradictions of her style that make her so magnetic
When Rihanna became Puma's brand ambassador and creative director for their women's training division in 2014, she really took off, no longer earth-bound from that moment forward. Her fan base supported her early on, and the fashion world looked kindly on, but her ever-growing success found its exponential growth.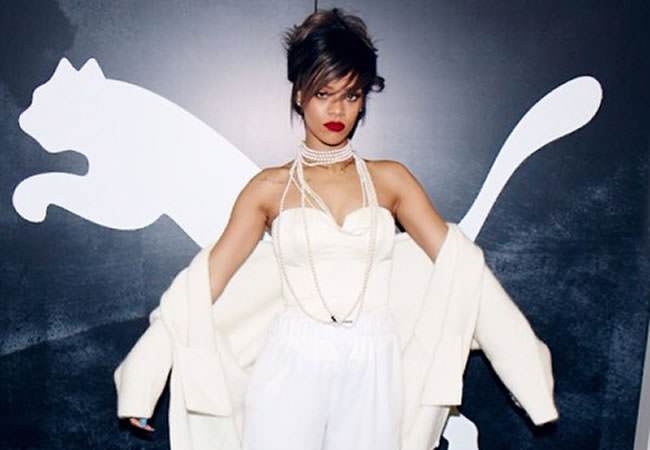 From Puma we were blessed with creepers that even an anti-creeper fashionista could love (or at least, I learned to love them in ways I thought impossible), RiRi-designed trainers, and of course—the cult fashion favorite—the fur slide. For a glimpse of the mania, see sadder versions of them in your local shoe retailer.
creepers that even an anti-creeper could love
Not only did we get shoes, but we also got three collections shown in New York and Paris: FW16, SS17, and FW17, with SS18 on the way. All of the collections had subversive street style and athleisure elements, heavily reminiscent of Rihanna's own style, brimming with bravado, but not without a trained eye. So often do we see a celebrity take the reigns of their own label, or a borrowed one, only to be met with vague interest or event insults. Not so with Rihanna.
brimming with bravado, but not without a trained eye
I'd be remiss if I didn't mention all of her previous shoe collaborations with Manolo Blahnik, despite briefly acknowledging them above, but I can't quite write a novel. In short, Rihanna worked with Manolo Blahnik, creating some excellent and unique collections titled "Denim Desserts," "Savage," and now "#SoStoned".
She's also been a bastion for makeup lovers, with her bold lips, eyes, and so on. During her collaborations with one of her favorite brands MAC, she met immense success and became the face of their Viva Glam campaign. She's announced she'll be taking on a beauty line titled Fenty Beauty, which has me trembling in anticipation for Fall 2017. And if we've learned anything from the past, this is a line that I'm sure will sell out in moments.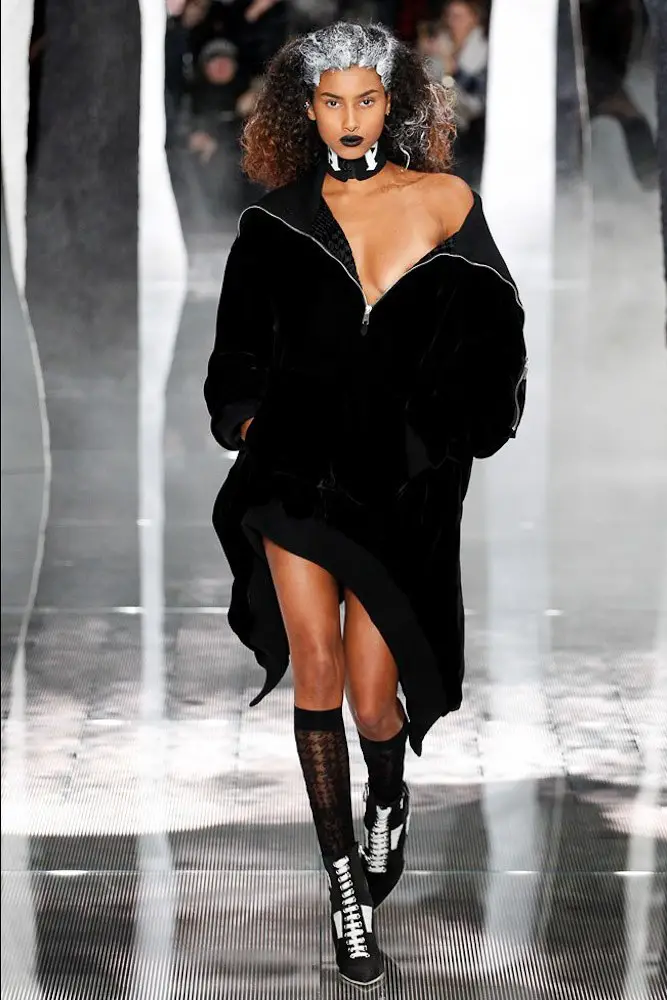 ##
With love,
FWO