Valentino Spring 2018 Haute Couture Collection
By Rachel Neuman, Designer of C'est Moi Clothing
Hitting the runways and the red carpets this spring are a surge of modestly relatable looks intriguing women around the world. Valentino's Spring 2018 Haute Couture Collection has been my favorite show in Paris Fashion Week so far. In my mind, these gorgeous long-skirted and dress looks can be an inspiration to women at just how appealing modest fashion can be. These looks will be at the top of my #ootd list for inspiration all season long.
Here's how to style these at home with pieces we all have in our closets:
Not courageous enough to try a bold print? Start with a more subtle design to break you out of your comfort zone. This shimmery dress lends an air of sophistication while embodying whimsical youthfulness in its appearance.
Start with a more subtle design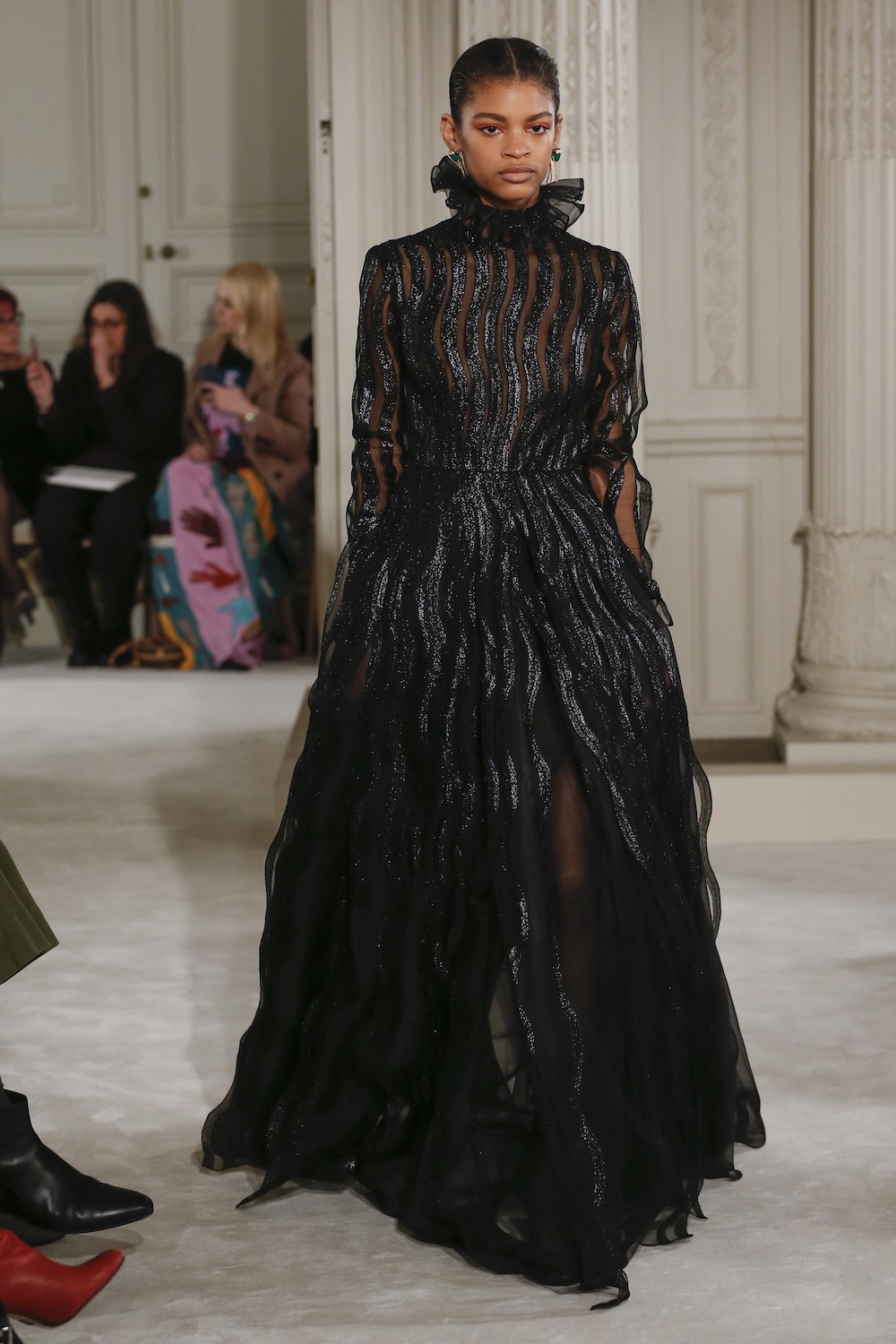 Want to keep to replicate this look with a modest demure? Line a sheer article of clothing with a nude color camisole, under shirt, or turtleneck on a colder day! You'll feel great without drawing any unwanted attention. A similar-cut top can also be tucked into a belted black skirt for a unique-but-chic take on a black outfit.
Although seemingly flamboyant, this look can be so easily recreated for a night out! How about that bold silk scarf that you have somewhere in your closet? Fashion it into a (albeit smaller) bow, throw a sweater over a slip dress (be fierce on color, too), and you are officially set to make the street your runway!
I absolutely love the color mix in this look! Valentino nailed this perfect example of how to go bold, keeping elements in the wardrobe consistent — as achieved here by keeping the print the same. Stunning.
High fashion, to many working women, is a daunting and seemingly overwhelming task (understandably so). However, I think Valentino taught us here that modest fashion can have a cutting edge look, styled with many different basics cohesively together.
Valentino taught us that modest fashion can have a cutting-edge look
With essential pieces of all different colors, it is a great opportunity to be inspired, and to add a little bit of life back into your office and everyday wardrobe. It's definitely time to disassociate modest fashion with archaic fashion, and explore the endless possibilities for you #ootd.
XO, Rachel Neuman
##
Learn More
For more information on C'est Moi Clothing, visit www.cestmoi.nyc.
With love,
FWO