Upper East Side Chic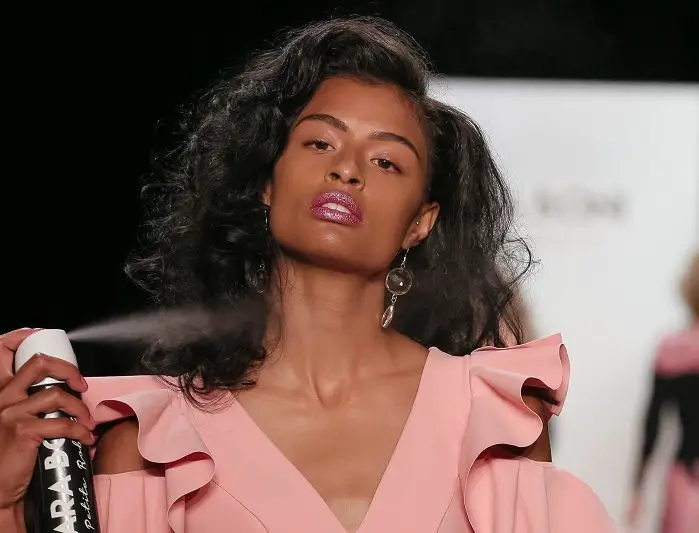 We've all seen the Upper East Side New York women: their hair and makeup unimaginably impeccable, their clothing so expensive and exclusive you wonder how anyone could possibly have that much money. You see them out with their equally glamorous friends; their lips pursed and manicured fingers tapping away on a martini glass.
 
Absolutely Fabulous, La Petite Robe
 
[portfolio_slideshow id=18732 align=center width=699 click=advance thumbnailsize=40 showcaps=false]
Photos: Matteo Prandoni/BFA.com
You hate them — or at least, you really want to — but mainly because you'd like to live like them. We've hardly celebrated the art of being a socialite woman outside of making them comedic elements in TV or film, but Chiara Boni presented her SS17 collection for women who want to embody the class and elegance of those seemingly perfect women.
For women who want to embody the class and elegance of seemingly perfect women.
Made in her signature jersey, the collection was of navy, rose, aquamarine, and black hues with a spattering of sophisticated patterns. There was a marked interest in sleeves and a flower motif; some of the sleeves had more of a bell shape, or were similar to the petals of a bloom. Other pieces displayed flowers more heavy-handedly, in appliqué form on sleeves or bottoms of skirts.
The hair and makeup seemed to have been taken inspiration from the '80s. Hair was frizzy, and as big as possible; a couple of models even brought a can of hairspray with them and sprayed it bountifully for the cameras. The makeup was simple, save for the glittering lips that reminded me of the gaudy glamour I loved as a child — "too much," but in that way that's just enough.
In many ways the inclusion of the '80s vibe added another dimension to the collection. Chiara Boni La Petite Robe is well known for its elegant and timeless pieces, but that does not signify lack of an imagination. They fit in just as well with the past as with the present, and the future. They're for natural makeup lovers or those who go all out. They go well with bountiful hair or slicked styles.
All Chiara Boni wants, is for you to realize your own glamour, in her designs.
Chiara Boni wants you to realize your own glamour.
##
With love,
FWO